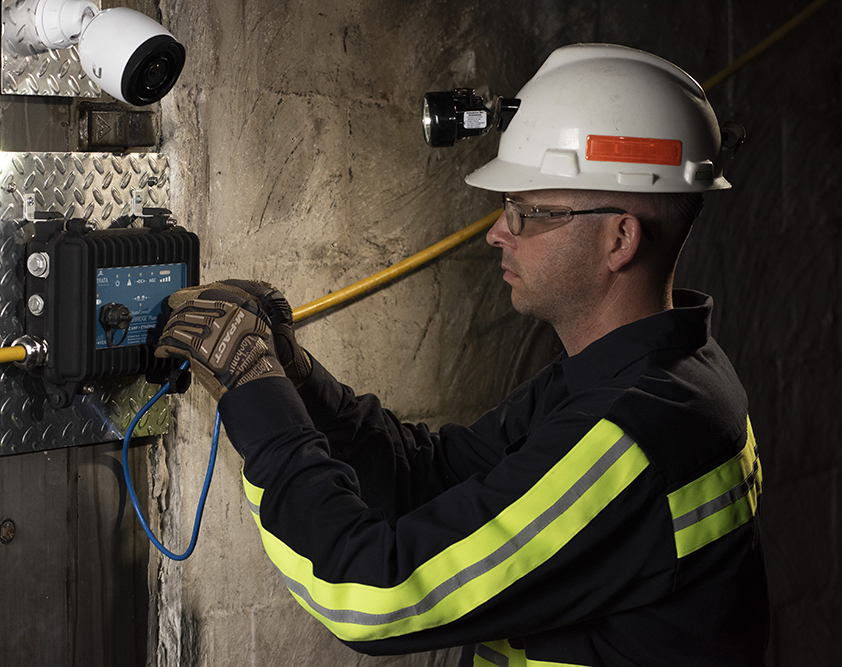 Enhance the performance of your existing VHF leaky feeder network and upgrade functionality to include high-speed Ethernet.
StrataConnect™ DigitalBRIDGE Plus+™
Inserts high-speed Ethernet into your existing network for connection of digital devices such as Wi-Fi, tracking, cameras, sensors and PLC units
Enables upgrade to Digital Mobile Radio (DMR)
Improves the quality of your radio communications
Strata can upgrade your existing VHF leaky feeder system or build from scratch the most advanced leaky feeder network on the market.
Contact us for more information
Email: [email protected]
Visit our Website
---
Digitizes standard VHF leaky feeder systems to enable the incorporation of high-speed Ethernet into the network without affecting radio communications. Ethernet can be inserted at the head end and run throughout the underground network wherever DigitalBRIDGE Plus+ line amplifiers are used, or it can be integrated underground by bridging digital data from existing fiber networks onto the leaky feeder cable. This
method enables mines to digitize dedicated sections of the leaky feeder network.
Connection to fiber is established using the DigitalBRIDGE Plus+ Line Amplifier with Ethernet. In the digitized sections, DigitalBRIDGE Plus+ line amplifiers are required to transverse the digital signals, but in areas where no Ethernet access is required, operations can continue to use existing third-party line amps.
Users can tap into the digitized leaky feeder cable at any point to add Ethernet devices such as Wi-Fi access points, tracking systems, cameras, monitoring sensors and/or Programmable Logic Controller (PLC) units. External devices are connected via the DigitalBRIDGE Plus+ Quadport2 which provides up to four Power-over-Ethernet (PoE) ports.
DigitalBRIDGE Plus+ also supports both Digital Mobile Radio (DMR) and Land Mobile Radio (LMR) solutions for underground operations.