Mining is one of the most punishing environments for wear components. Simply put, equipment durability and reliability are paramount to the long-term success of any mining operation.
That's why Tsubaki Mining Chains are a must-have for any successful operation. Our chains are engineered and proudly manufactured in the USA. And they're specifically designed to withstand the harsh and demanding conditions of the mining industry. When the going gets tough, our mining chains get to work to ensure performance and safety are never compromised.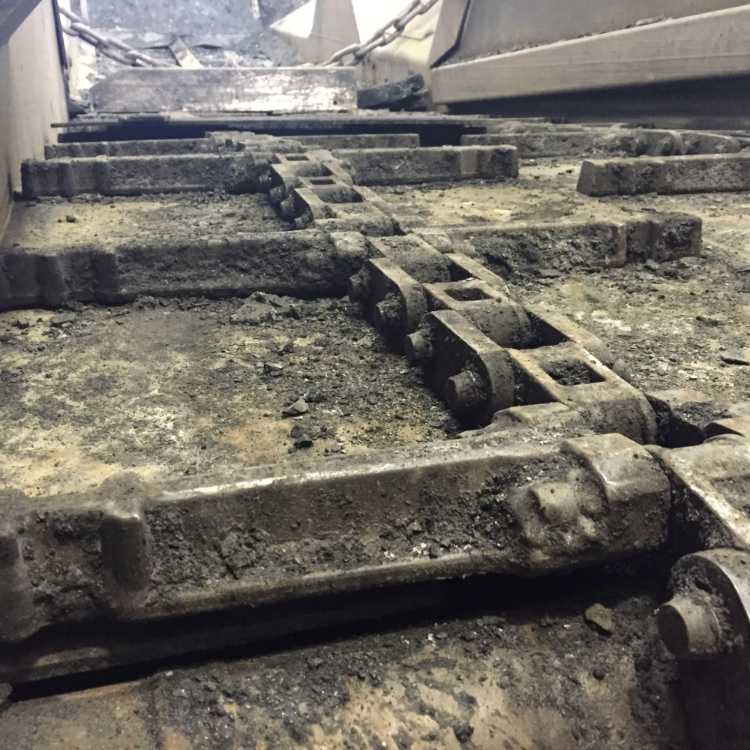 The Rigors of the Mining Industry
The mining industry exacts a relentless toll on equipment, subjecting it to severe and unforgiving conditions. Heavy machinery operates incessantly in harsh environments, battling abrasive materials, extreme temperatures, and corrosive substances. These rigors lead to accelerated wear and tear, necessitating frequent maintenance and repairs. Components like gears, bearings, and hydraulic systems endure immense stress, shortening their lifespan.
Dust and debris can also infiltrate machinery, clogging crucial mechanisms and reducing efficiency. Despite advancements in technology and materials, the unyielding demands of mining continue to challenge equipment resilience.
Why Tsubaki Chains are a Must for Mining Operations
Tsubaki is the leading manufacturer of mining chains, cam clutches and power cylinders, which are used in underground, above ground mines, preparation plants, power stations and port facility applications. Our products come in a wide variety of sizes in order to meet the ever-changing needs of the industry.
Using alloy-grade steels that are heat-treated to precise specifications and assembled with heavy press-fits, Tsubaki Mining Chains can withstand the punishment of today's more powerful, high production mining equipment.
These chains offer unparalleled reliability, increased productivity, and extended wear life, setting them apart from the competition. They are primarily used in applications that require durable conveyance and maximum power transfer. Conveying applications are typically associated with incline, decline, horizontal or vertical configurations.
Discover the Tsubaki Advantage
With experienced engineers who understand the changing demands of the market, Tsubaki proudly manufactures heavy-duty engineered chains that are designed to withstand rigorous operating conditions. U.S. Tsubaki offers a full lineup of engineering class chains, including Drive, Roller Conveyor, Steel Bushed, Welded Steel, Drop Forged, Bar and Pin, and more.
Tsubaki Mining Chains are here to help you maximize your mining operation's efficiency and power transfer. Tsubaki also pairs our industry-leading products with industry-leading support and service to ensure you get the most productivity possible out of your equipment. Learn more by visiting ustsubaki.com.
For more information, please visit the Tsubaki website or call us at 1-800-323-7790.