President Joe Biden signed legislation on December 2 to block a national U.S. railroad strike that could have caused major harm to supply chains and the economy.
The Senate voted 80 to 15 last week to impose a contract deal reached in September on a dozen unions representing 115,000 workers. Eight of the 12 rail unions had ratified the deal but four unions, including the largest – International Association of Sheet Metal, Air, Rail, and Transportation Workers (SMART-TD) – had rejected it due to no paid sick time, and had threatened a year-end strike.
The contract that will take effect with Biden's signature includes a 24% compounded pay increase over five years and five annual $1,000 lump-sum payments.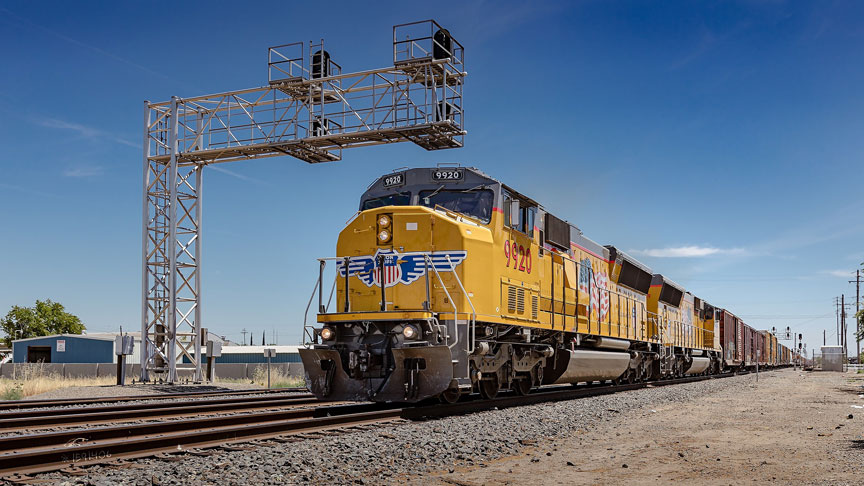 American Association of Railroads CEO Ian Jefferies said "none of the parties achieved everything they advocated for" but added, "without a doubt, there is more to be done to further address our employees' work-life balance concerns."
Reuters said railroad operators have slashed labor and other costs to bolster profits in recent years, and have been fiercely opposed to adding paid sick time that would require them to hire more staff.
A rail strike could have frozen almost 30% of U.S. cargo shipments by weight, stoked already surging inflation, cost the American economy as much as $2 billion a day, and stranded millions of rail passengers, noted the news agency.
The contracts cover workers at carriers including Union Pacific, Berkshire Hathaway's BNSF, CSX, Norfolk Southern and Kansas City Southern.
Source: Reuters