Canadian-based Generation Mining said its Marathon palladium copper project in northwestern Ontario was approved by the joint federal and provincial environmental assessment process. It will now proceed to obtain the necessary permits for construction and operation of the mine.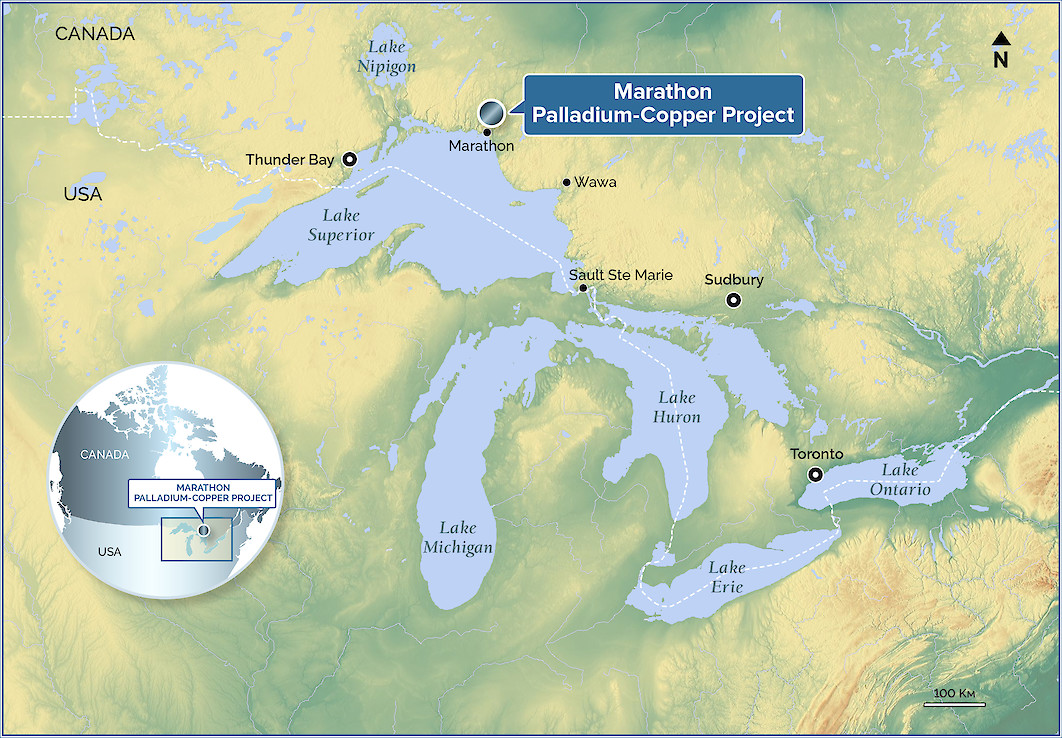 The project involves the construction, operation, decommissioning and remediation of three open pits to produce copper concentrate. An onsite ore processing plant will operate at 9.2 million tonnes of ore per year and produce approximately 87,000 tonnes of copper concentrate annually. The concentrate will then be delivered to a third-party facility for further downstream processing into refined critical minerals.
"This is a great day for Generation Mining shareholders and critical minerals production in Canada. These government decisions validate the work done to date to develop the Marathon project as a sustainable, environmentally sensitive, low-cost producer of critical metals that are needed to support emissions controls and the transition to a greener economy," said Jamie Levy, president and CEO.
Generation Mining said it is reviewing the conditions in the federal decision statement and provincial approval order to determine any impacts on the project schedule. It hopes to start preliminary construction activities in the first quarter of 2023.
Source: Generation Mining