For the 13th time, the U.S. marked National Miners Day, and U.S. Mine Safety and Health Administration (MSHA) assistant secretary for mine safety and health Christopher Williamson marked the occasion in a statement.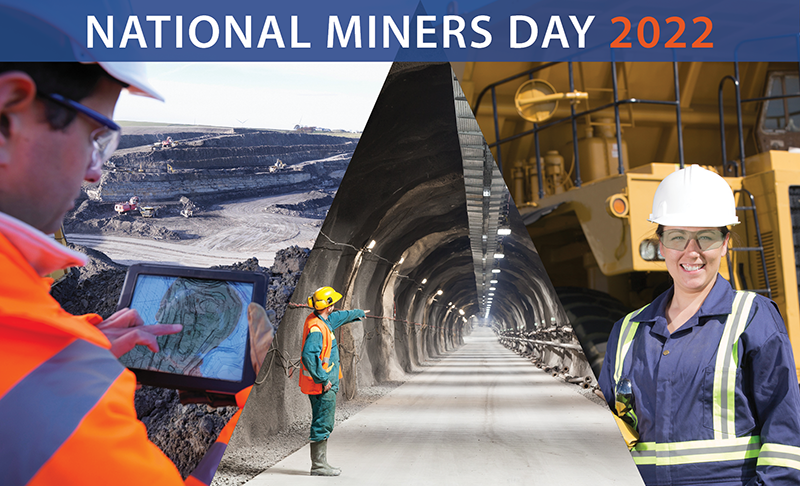 "Each December, our nation marks National Miners Day to recognize the contributions and sacrifices of America's miners," Williamson said. "Our miners and their families deserve our gratitude for all they give – and have given – to strengthen our nation and our economy."
He called miners an "invaluable part of [the] country's workforce" who are tasked with supplying the raw materials our country, and the world, which everyone depends on for so many basic needs.
"Every day, we at MSHA are focused on enforcing the nation's mine safety and health laws and working together with labor, mine operators and government partners to ensure that miners return home to their families and communities safe and healthy when their shift is over," Williamson said.
Officials from the National Institute for Occupational Safety and Health (NIOSH) also commemorated the day, which first became official in 2009, via its blog, calling it a "fitting time to reflect on how much miners provide to allow for our modern way of life" across the nation.
"It is also an ideal time to think of the men and women who work in this challenging industry and to consider the hazards they face in order to make our modern lives possible."
The date of December 6 was selected to acknowledge the Monongah mining disaster, the worst single loss-of-life event due to mining in American history. On December 6, 1907, at least 362 West Virginia coal miners were killed in a catastrophic explosion.
"Mining has certainly become safer than it was in its earlier days, but modern mine workers still face many challenges and threats to their safety and health. And while these risks have diminished with improved mitigations, advances in technology, and careful planning, more work is needed to stay ahead of remaining hazards. NIOSH Mining Program researchers are inspired by Miners Day to continue developing research-based practical solutions to these hazards," the agency added.
Source: msha.gov and cdc.gov/niosh