Canadian miner Equinox Gold has confirmed the team from its Mesquite operation in California have recorded their five millionth ounce as of July 20.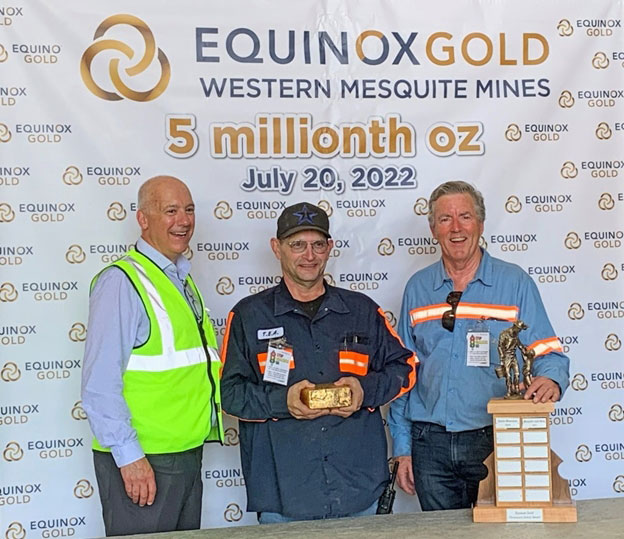 Mesquite, which first commenced operations in March 1986, has produced more than 450,000 oz. since being purchased by Equinox in October 2018. It is the largest gold mine in the state, according to company data.
Mesquite has also recently received Equinox Gold's 2021 Chairman's Safety Award for exemplary safety performance. Mesquite completed more than 2,082 days and 4.3 million work hours without a lost-time incident.
Mesquite is an open-pit, run-of-mine heap leach gold mine in Imperial County. Mining is performed using owner-operated conventional truck and shovel open-pit mining methods and ROM ore is hauled directly to the leach pad for processing. Average annual gold production has been approximately 130,000 oz. over the last 10 years.
Source: Equinox Gold