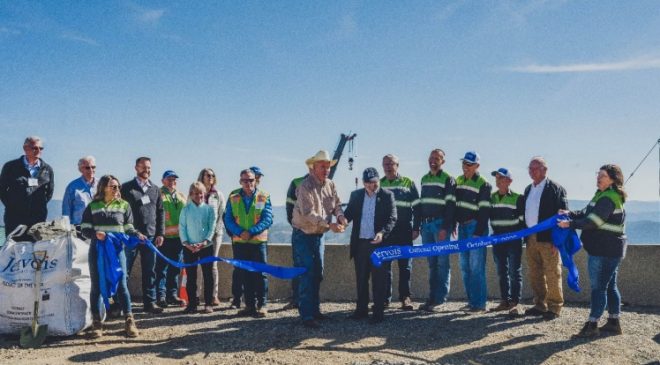 Australian miner Jervois has opened the doors on the long-awaited Idaho Cobalt Operations (ICO) complex near Salmon, Idaho, and has commenced commissioning.
The mine is now targeting the first quarter of 2023 for sustained full nameplate capacity to be achieved; in the meantime, it is conducting final equipment completion testwork ahead of continuous commercial concentrate production in the current quarter.
Ore delivery to the ICO plant is expected to begin this month as well, with multiple ore faces now available for production mining. Underground mine infrastructure, including an underground fuel island, triple clarifying sumps and the main shop, are nearing completion.
Mine development continues with a focus on vertical development to support additional production ore faces.
Plant commissioning is also ready to begin once steady state production is reached.
"As there are no cobalt refineries in the U.S., the cobalt concentrate produced at ICO must currently be sent outside the country for refining," Jervois officials noted of its offtake plans. "Jervois has an option to refine ICO cobalt concentrate at its 100%-owned São Miguel Paulista (SMP) refinery in São Paulo, Brazil, and is continuing its negotiations with third-party processors in countries allied to the U.S.. Jervois will sell copper concentrate from ICO into North American markets."
Once fully commissioned, ICO will be the only primary cobalt mine in the U.S. and will produce a cobalt concentrate, which will be refined into the critical metal necessary for electric vehicles, energy generation and distribution, defense and other industries.
The remote ICO underground mine, located in the Salmon River Mountains, is situated on U.S.-managed federal land.
Source: Jervois