After wrapping up the refurbishment of the New Britannia mill in Snow Lake, Manitoba, in June, Hudbay Minerals has confirmed the commencement of gold production at the site along with first gold.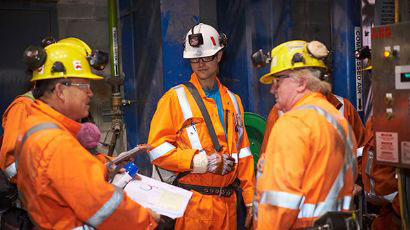 The company has been busy at the project, both commissioning and performing start-up activities in July once the refurb work wrapped up. Officials said the first gold achieved on August 11 was ahead of schedule, as it had initially hoped to reach the milestone be year-end.
"This is a major growth milestone for Hudbay and our Manitoba business, as it marks the beginning of the transition of our Lalor mine to a primary gold operation," said Peter Kukielski, Hudbay president and CEO.
Looking forward, Hudbay is working to complete a new copper flotation facility at New Britannia, and is still eyeing the fourth quarter of 2021 to complete it.
Annual gold production from Lalor and the Snow Lake operations is expected to increase to over 180,000 ounces during the first six full years of New Britannia's operation, according to the company.
Hudbay owns three polymetallic mines, four ore concentrators and a zinc production facility in northern Manitoba and Saskatchewan, Canada and Cusco, Peru, and American copper projects in Arizona and Nevada.
Source: Hudbay Minerals