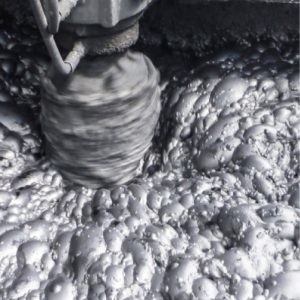 Nalco Water, Ecolab's water and process management business, has launched Flotation 360 – a holistic approach to flotation in mineral processing. The solution combines existing chemistry programs, new digital diagnostic tools and a cross-functional service team in a comprehensive package.
"Flotation 360 is a game-changing innovation," said Arjan Boogaards, senior vice president and general manager of global mining, Ecolab Industrial. 
"The solution is unique in its combination of advanced chemistry, technical expertise, digital innovation and predictive, actionable insights to achieve the highest level of flotation optimization. This ultimately translates to a positive impact on product recovery and grade."
Flotation 360 leverages emerging technology to respond rapidly to changing dynamics, and the service team utilizes innovative systems to measure performance on-the-go. For example, a mobile bubble analyzer enables the team to measure froth height and other characteristics. The service team also uses its global network of sales support and research labs to deliver a wide range of testing capabilities for customers.
In addition to the improvements for overall recovery and grade, the increased visibility offered by Flotation 360's real-time and predictive analytics can help a customer achieve multiple benefits, such as reduced float cell valve failures and troubleshooting time, optimal chemical reagent dosage, and fewer product quality violations or smelter penalties.