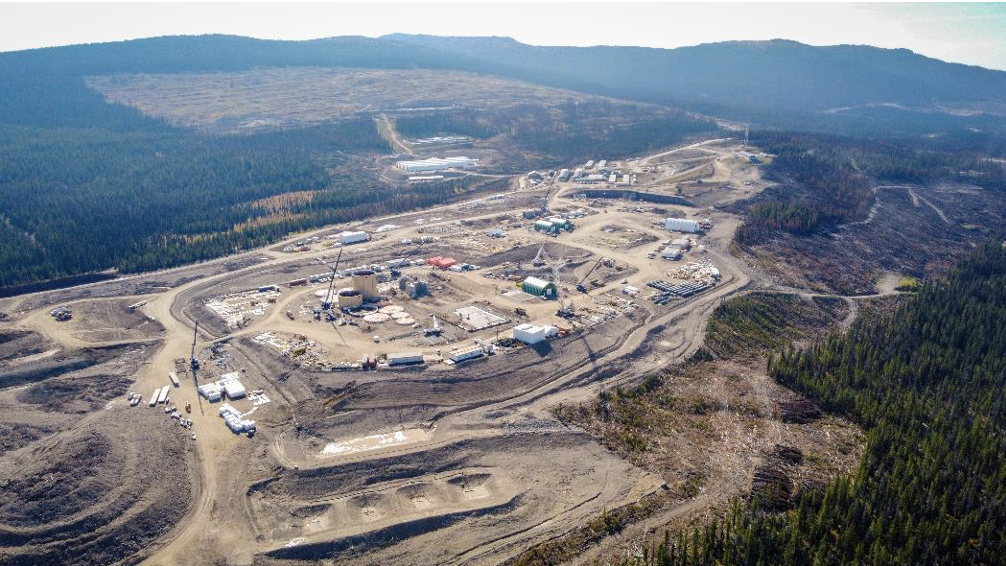 Artemis Gold said its Blackwater project in central British Columbia, Canada, remains fully funded and on schedule for first gold pour in the second half of next year despite construction activity being reduced at the beginning of the quarter due to an uncontrolled wildfire.
Overall construction was 45% complete as of September 30 with C$280 million of the guided initial capital expenditure ($730-$750 million) spent. The miner said the lag between the spend and percentage of completion is as planned and consistent with a typical project S-curve.
"The return and ramp-up to full construction activities following the B.C wildfire event in Q3 2023 was a testimony to our disciplined and coordinated workforce and collaborative partners," said Artemis Gold President and COO Jeremy Langford. "Q3 2023 saw positive gains in efficiencies and productivity, with momentum building throughout the latter stages of the period."
Initial deliveries of the owner mining fleet are well underway, including 400-ton hydraulic backhoe excavators and three 240-ton rigid frame haul trucks. Fleet assembly is expected to be sufficiently advanced by year end in preparation for pre-stripping and earthworks support in 2024. The remainder of the fleet to support operations will arrive predominantly in the first half of next year.
Blackwater is one of the largest capital investments in the Bulkley-Nechako, Fraser-Fort George and Cariboo regions of B.C. in the last decade. The open pit mine, located 160 kilometers southwest of Prince George, is expected to be in production for a minimum of 22 years.
Source: Artemis Gold