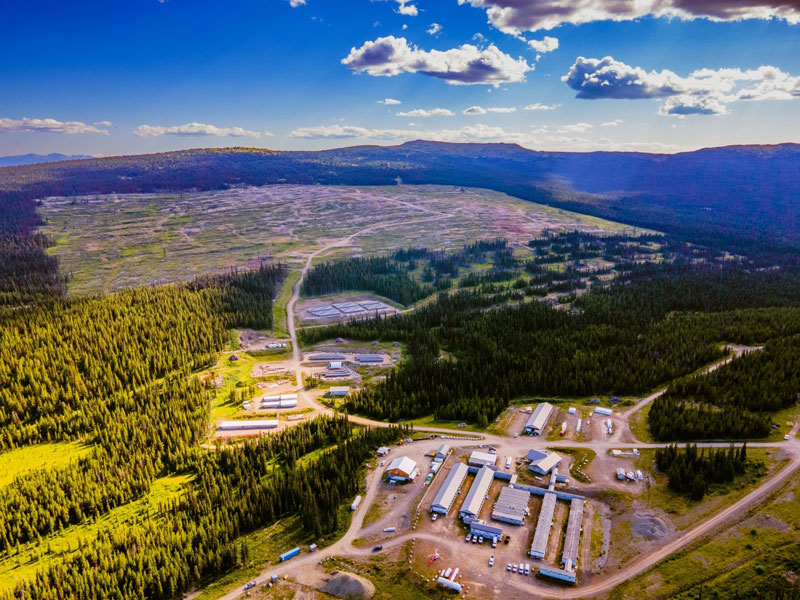 Canadian miner Artemis Gold has turned to Finning International to furnish its primary and ancillary operations fleet for the operator's Blackwater mine project, now in development in British Columbia, Canada.
The machines, which will be utilized as part of phase one operations at a total cost of C$134 million, will include load and haul units made up of Cat 6040 hydraulic excavators, a Cat 6060 hydraulic excavator and a fleet of Cat 793NG 250-ton haul trucks.
This fleet will provide the load and haul capacity for the initial years of operations and will be expanded as needed.
In the ancillary fleet: Cat 992 front-end loaders, Cat 785 haul trucks, Cat D10 dozers, Cat D9 dozers and 18M graders.
"The 992 front end loaders and Cat 785 haul trucks will be utilized in a support loading role including ore rehandle on the run of mine (ROM) pad and from the low-grade stockpile, whilst also providing flexibility to the operation for events such as tailings storage facility raises," Artemis officials said, adding that it will also configure the Cat 6040 hydraulic excavators in a backhoe configuration to offer optimal ore selectivity.
Deliveries will begin late in the final quarter of this year and continue throughout the first half of 2024 as the company prepares for Blackwater's pre-strip mining phase. Initial deliveries will include the Cat 6040 hydraulic excavators and the Cat 793NG haul trucks.
The entire fleet is expected to be "shovel ready" during the second half of 2024, the company confirmed.
"As part of the envisaged future fleet expansion the company has the option to purchase Zero Emission haul trucks currently under development for shipments beginning in 2029," the company said.
"The transition to a zero-emission haulage fleet will substantially reduce the mine's carbon footprint. That combined with the mine's electrified processing facility and infrastructure will create the potential to achieve net-zero carbon emissions."
CEO and Chairman Steven Dean said Blackwater should be ready for operations by the second half of next year.
Source: Artemis Gold