Caterpillar, which is celebrating the 50th anniversary of its Cat Reman Center in 2023, said that remanufacturing could be the 'secret sauce' that operations are seeking to keep total cost of ownership low and uptime high. As mines strive more and more for these goals, could this be a missing element of that journey?
By Donna Schmidt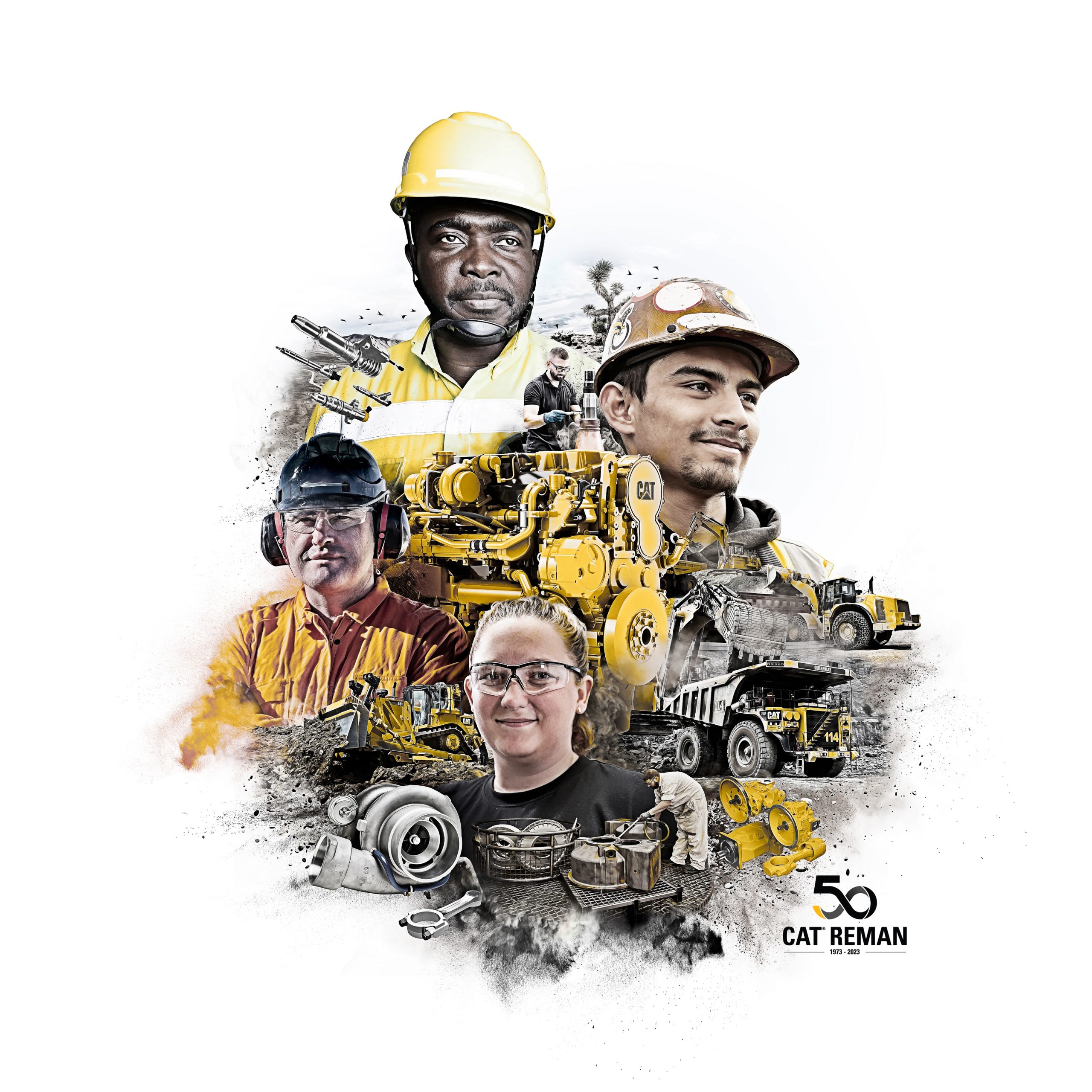 Remanufacturing is a process by which previously sold, worn or non-functional products are returned to OEM specifications on quality and performance by the OEM in a manufacturing environment.
Outfitting and maintaining a mine fleet is time-consuming. And expensive. And, for many, a logistical nightmare, considering repairs, big-ticket maintenance items and more. And did we mention expensive? What if much of that could be minimized or removed from the equation? According to Caterpillar Remanufacturing Division Sales and Marketing Vice President Billy Frank, there is a simpler way: remanufactured equipment.
As Frank noted, before making significant changes, it is vital to know what is considered remanufacturing and what is considered a rebuild.
"A rebuilt product is recovered by inspecting, cleaning and replacing all parts that are worn beyond manufacturer limits or broken," he explained. "The parts that fit into acceptable wear limits laid out by the manufacturer will not be replaced. The result is components in the rebuilt product will have different levels of wear."
Remanufacturing, conversely, is a process by which previously sold, worn or non-functional products are returned to OEM specifications on quality and performance by the OEM in a manufacturing environment.
"The complex and stringent remanufacturing process is in line with specific technical specifications, including engineering, quality and testing standards," Frank said. "This results in a consistent finished product every time versus variability that can result from a rebuild."
When a product, such as an engine, turbocharger or transmission is rebuilt, components replaced can be done with either new or remanufactured products; for example, a rebuilt engine may utilize remanufactured injectors, turbochargers, water pumps and cylinder heads, among other things required to complete that rebuild.
In a remanufacture, new components to execute the process may be used.
"Not all components can or should be remanufactured," he stressed. "For example, there is no technology that supports remanufacturing of seals and gaskets, so a remanufactured engine will have new gaskets and seals. Another example is hardware; a Cat Reman product will have new bolts as we do not take the risk of reusing, reconditioning, or remanufacturing bolts which support the structural integrity of the component."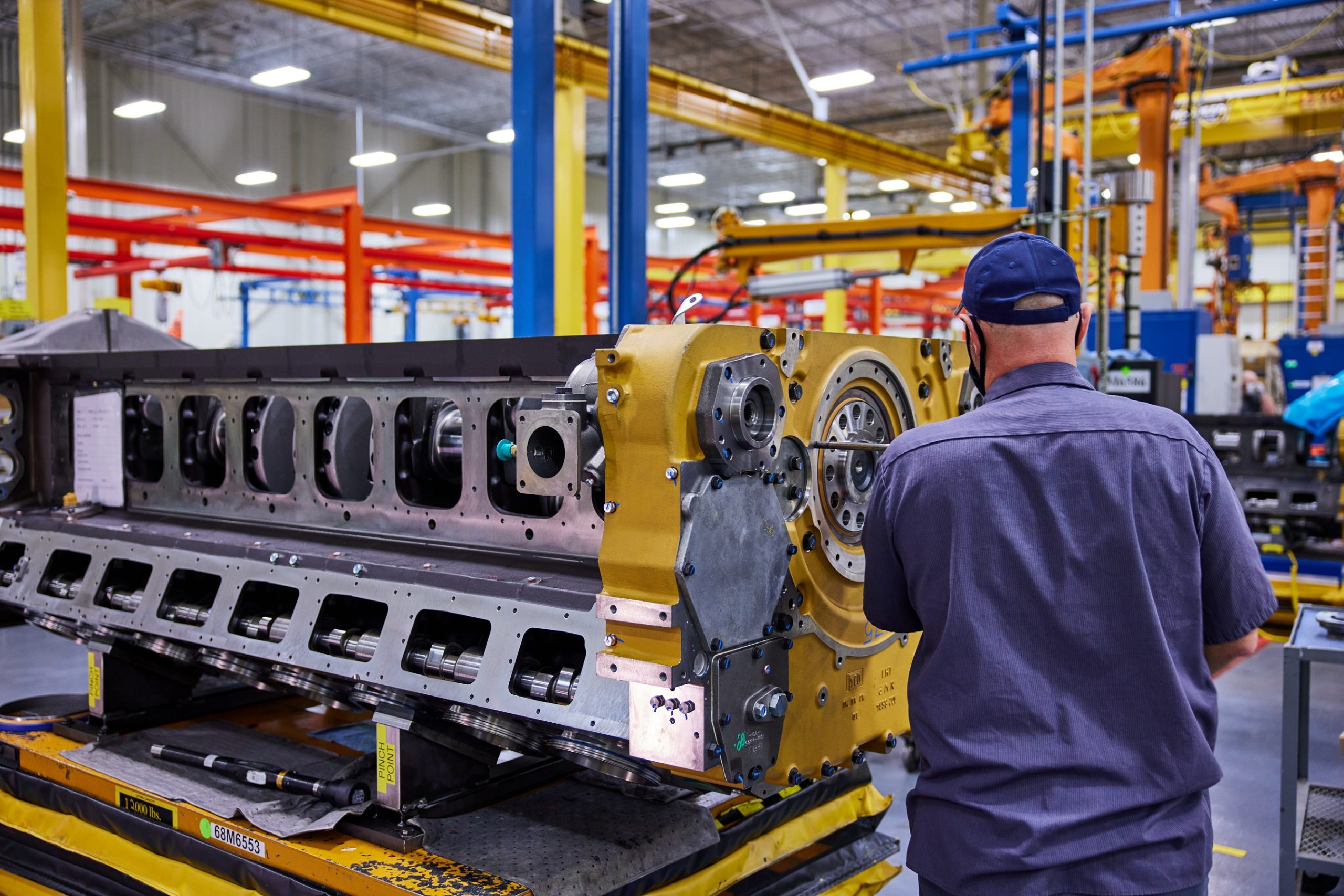 Reman trends on the rise
Frank said that, examining the current industry atmosphere, there is a rise in demand for the services of Cat Reman, as operators are coming to find that remanufacturing helps to avoid downtime, a critical time-eater for availability percentages and quality production rates.
"Using Cat Reman saves customers time, as it offers a drop-in solution shortening repair time versus a rebuild," he noted. "They also understand cost per hour and use it to make decisions about how to manage their operations."
Frank pointed out that this is where Cat Reman plays a key role: by providing like-new quality and performance, but at a fraction of the cost of a new part.
"As we see our customers focus more on sustainability, they are seeking out solutions like Cat Reman for the additional sustainability benefits it provides."
By the numbers, the trends are certainly on an upward trajectory for Cat Reman. That has been great news for the U.S.-based team, as it is committed to growing sales and revenues from remanufactured offerings by 25% between 2018 to 2030.
"Through 2022, we have shown a 19% increase in sales and revenues from remanufactured products since 2018," Frank said. "We continue to expand our product line to meet the needs of customers in achieving not only their lowest total cost of ownership goals, but also their sustainability goals. In 2022 we released 28% more Cat Reman products compared to 2021." He added that, as Caterpillar continues to innovate, the team will continue to support with additional Cat Reman offerings.
"Since 2020, 26% of our new product introductions have been to support resource industries customers," Frank explained. "We continue to learn from our customers what their needs are and leverage that to inform our future new product introductions."
How can mining customers get the most from Cat Reman? Frank said leveraging his team for major components or individual piece parts will help realize that reduction in downtime while at the same time also offering a lower price compared to new (due to the core return). Additionally, there is the peace of mind that the reman component has a same-as-new warranty and like-new quality.
"Our customers and dealers alike struggle to get enough skilled technicians to meet demand. Whether choosing a complete Cat Reman component which reduces your labor time to removal and installation, or using Cat Reman subcomponents to complete a rebuild or repair can reduce the total repair time," he said.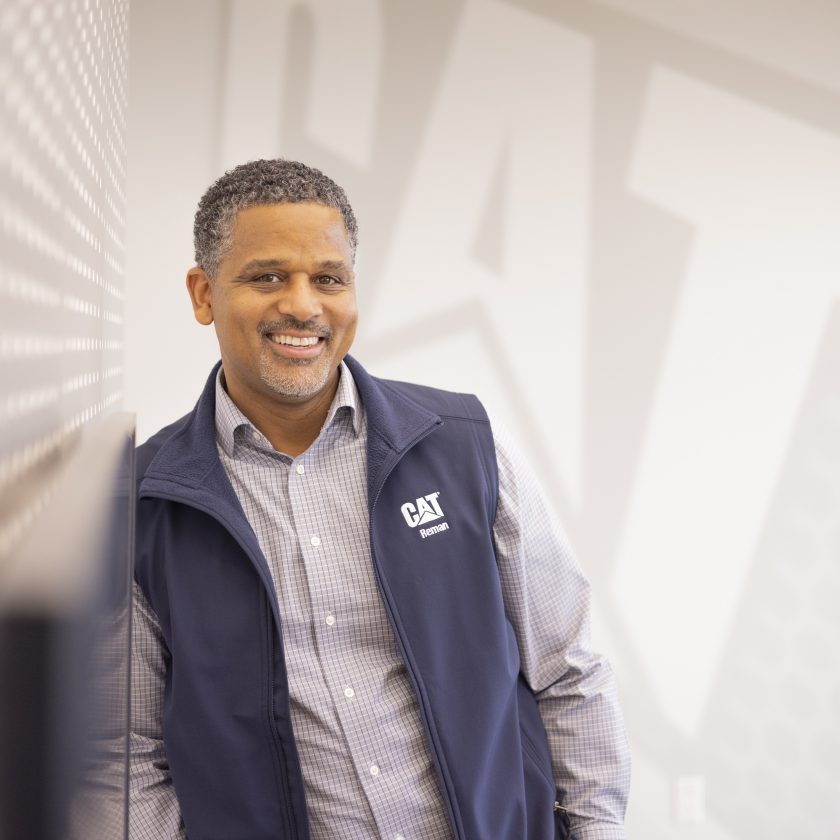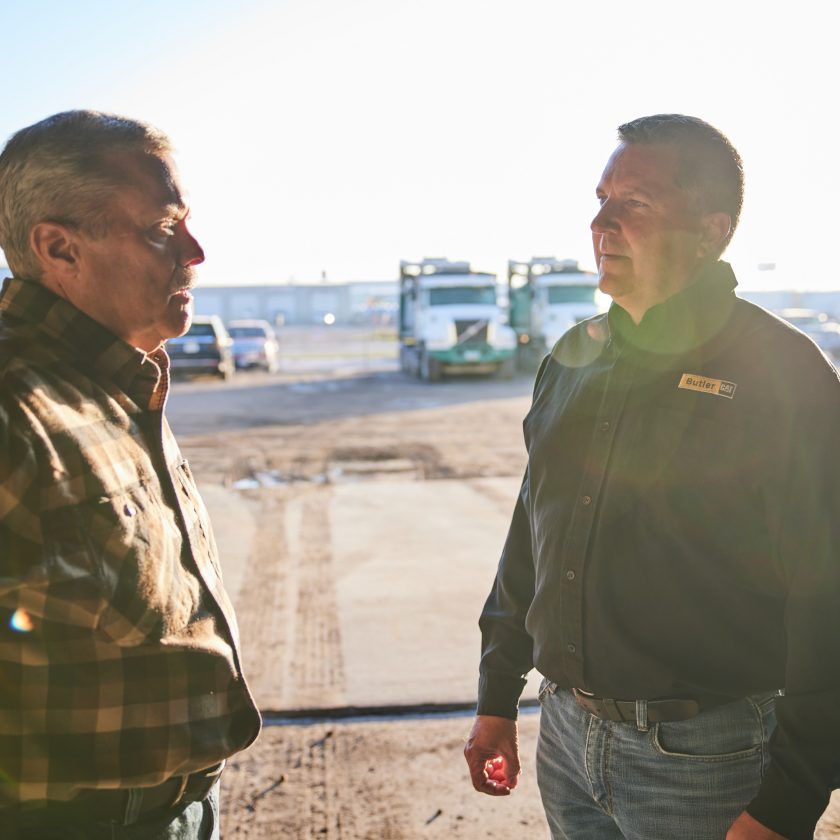 Fifty years young
The Cat Reman division is celebrating 50 years in 2023, and Frank offered some insight for what the OEM wants to see for the future, and the key milestones it has envisioned. Some of that outlook comes from its deep historical roots.
"It all begins with that first 1160 remanufactured engine that came off the line in Bettendorf, Iowa, in March 1973. By the mid-1970s, we had grown to include turbochargers and the first 3406 Cat Reman engine," he said.
After moving to Corinth, Miss., in the early 1980s, he said the division started a technical resources group focused on developing salvage techniques and testing those new techniques and processes.
"The result of all those tests defined the next generation of salvage processes, not just for the good of Corinth, but also other Cat Reman facilities.
"In 1985, Caterpillar created the technology to remove and install in-cylinder engine components as a single unit. This changed the way Caterpillar provided remanufactured products to customers – offering replacement liners, piston and connecting rods in a single, pre-assembled kit: the Cat Reman cylinder pack," Frank said.
"[It was] in the late 1980s that Caterpillar saw the opening of the Nuevo Laredo facility in Mexico, which went on to remanufacture fuel systems, turbochargers, starters, alternators, hydraulics and electronic control units [and] expanding our product line."
He said that, looking forward from today, it has been about expanding its offerings to meet customer demands across all of the industries it serves. What began with truck engines is now broad, diverse and ever-expanding.
"Now we offer products for customers across construction industries, resource industries, and our various energy and transportation segments, with a product line expanded from just engines to include drivetrain, hydraulics, electronics and even some undercarriage," Frank said.
"As we head forward on the electrification journey, solutions to meet the needs of our customers will continue to be a growth opportunity for us."
There is a personal benefit to remanufacturing for operators, he said, in addition to the more obvious financial advantages: supporting sustainability and a greener future for the industry.
"You get the satisfaction of knowing that used component is going back to Caterpillar for remanufacturing. You don't have to find a way to dispose of it, it is not going to a landfill, but it will go back to Caterpillar where we can breathe new life into it," Frank said.
History of Cat Reman
Caterpillar opened its first remanufacturing facility in Bettendorf, Iowa, to provide customers with affordable products with sustainability benefits available through its network of dealers. The first direct injection truck engine came off the assembly line March 7, 1973. An additional 240 remanufactured engines were sold through authorized Cat dealers across the United States and Canada.
In the years following the 1973 launch, Caterpillar expanded the Cat Reman product line to encompass most of the industries it serves today. As a result of one such development, in 1985, Caterpillar created the technology to remove and install in-cylinder engine components as a single unit. This changed the way Caterpillar provided remanufactured products to customers – offering replacement liners, pistons and connecting rods in a single, pre-assembled kit: the Cat Reman Cylinder Pack.
The 1980s set other changes in motion as well. The Caterpillar remanufacturing process grew to include facilities in Corinth, Miss. (1982), Nuevo Laredo, Mexico (1988) and more. Following the success of these facilities, Cat Reman factories opened in Shanghai, China (2006), West Fargo, N.D. (2008) and Indonesia (2019).
In just over a year MINExpo INTERNATIONAL® returns to the Las Vegas Convention Center, September 24-26, 2024.
Make no mistake – this time will pass quickly! At press time, the National Mining Association (NMA) reported to North American Mining magazine that exhibit space is already over 80% sold.
MINExpo, which is held every four years, is an event like none other in the industry; NMA said 90% of attendees are prepared to buy new products and services, with 36% of those attendees reporting they'll spend up to $1 million and 32% saying they will be spending more than $10 million. What's more, up to 45% of respondents to an NMA survey confirmed they only attend MINExpo.
"MINExpo brings thousands of mining producers, manufacturers and suppliers together to experience first-hand innovation and collaboration," according to the NMA. "Meet influential buyers and decision-makers in person at the world's largest global mining event."
Registration and housing for MINExpo will open early 2024. To reserve exhibit space for MINExpo 2024, contact the MINExpo Exhibit Sales Team at [email protected] or visit www.minexpo.com.