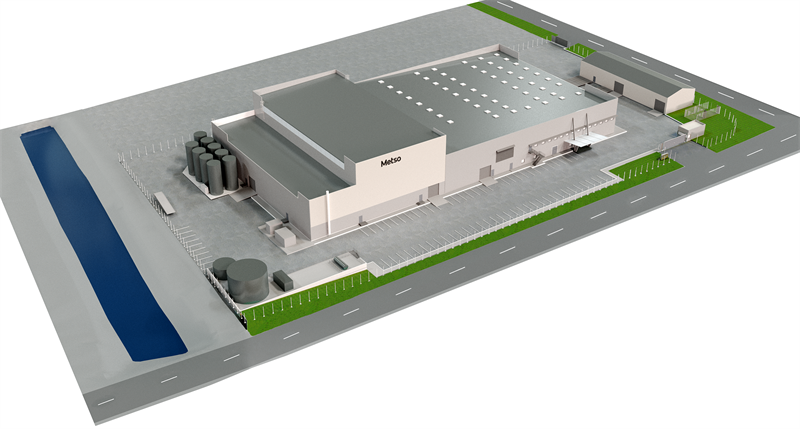 Just weeks after making its name change to Metso official, the former Metso Outotec has marked the groundbreaking for its first-ever polymer filter plate factory in the world in Irapuato, Mexico.
The facility, which will offer production process efficiency, quality, and service capability to support customers' sustainability and operative targets, sank the first shovels on May 26. Plans for the US$30 million (EUR 28 million) project were first confirmed in September 2022.
Metso opted earlier this year to earmark an additional US$9.6 million (EUR 9 million) to boost the facility's planned production capacity by 30%, thus responding in a better way to rising global market demands.
The new factory is located on a lot measuring more than 18,000 square meters, and will have a factory and warehouse area of over 8,500 m2. Metso has rubber and Poly-Met and screening media factories In the same industrial area in Irapuato, providing even more operative efficiency.
"The demand for high-quality filters, filter spares, and services is on the rise," said Tomas Hakala, Senior Vice President, Beneficiation, Dewatering and Hydrometallurgy Services business line.
"The investment is an important step towards further strengthening Metso's strong position in mining concentrate and tailings filtration solutions. With the start of construction on this new production facility in Mexico, Metso is committed to continuing to fulfill the increasing capacity demands, while providing our customers with shorter lead times and transportation distances, especially in the Americas."
The first filter plates are estimated to be manufactured in the second half of 2024. Full production capacity should be reached by the first half of 2025.
Source: metso.com