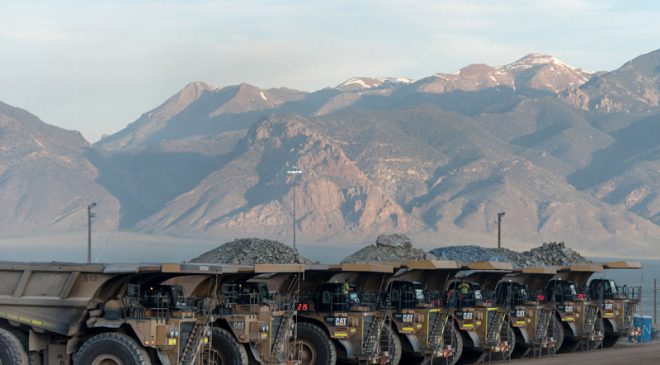 Kinross revealed during its third-quarter earnings report that it has completed the optimization program for its Round Mountain operation in Nevada and has decided to extract using underground methods instead of advancing an expansion plan for its open-pit workings.
The optimization program evaluated four primary options: a Phase S open-pit pushback, Phase W3 open-pit pushback, Phase X underground, and Gold Hill underground.
"Given the high levels of inflation experienced in Nevada, and the company's focus on capital discipline, cash flow generation, and resiliency, Kinross is prioritizing the underground opportunities at Phase X and Gold Hill, and continuing to mine Phase W (W1 and W2)," Ned Jalil, senior vice president of Technical Services, said in the call.
While the underground options were found to be the better decision, Kinross said the expansion opportunities at Phase W3 and Phase S have been deferred. Associated ounces for those options will remain in reserves and could potentially be exploited in the future as the environment improves.
All told, the two underground opportunities returned a potential for higher-margin and higher-return operations, the executive added, versus the open-pit, and also offered increased flexibility and optionality.
As such, the miner has assembled an experienced underground team, and will begin construction of an underground decline at Phase X next year. Kinross is targeting 100,000 ounces annually by 2026 and 150,000 ounces per year in the 2028-2029 timeframe; it will still produce open-pit in the coming two years to the tune of about 250,000 oz/y.
Kinross acquired the 50% of Round Mountain that it did not already own in January 2016 from Barrick Gold. Kinross first began operating the mine in 2003. Round Mountain poured its 15th million ounce in 2018.
Source: Kinross