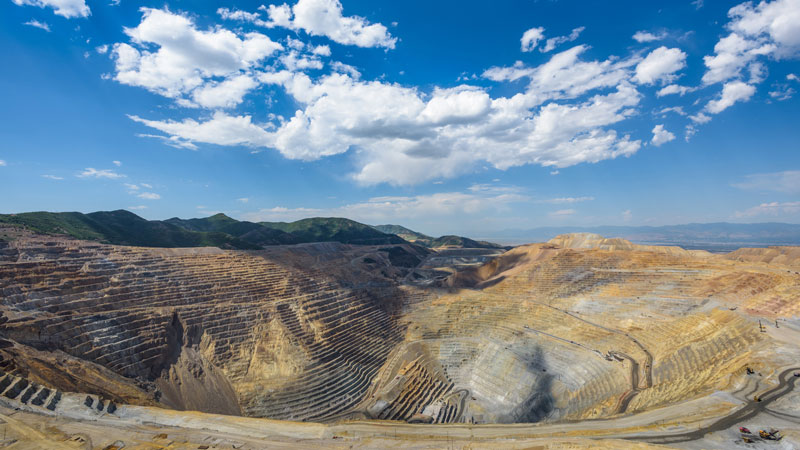 In an effort to strengthen its supply of copper in the United States, Rio Tinto said it is making several investments — totaling $918 million – at its Kennecott complex outside of Salt Lake City, Utah.
The miner said $498 million of funding was approved to deliver underground development and infrastructure for an area of the mine known as the North Rim Skarn (NRS). Production from the NRS will commence next year, and is expected to ramp up over two years, to deliver around 250,000 tonnes of additional mined copper for the next 10 years alongside open-cut operations.
Additionally, Rio Tinto said a $300 million rebuild is underway at the Kennecott smelter. The rebuild is the largest in Kennecott's history and commenced in May. A further $120 million is being invested to upgrade the refinery tank house structure and update Kennecott's molybdenum flotation circuit with a state-of-the art, fully automated system.
"We are investing to build a world-class underground mine at Kennecott and strengthen our processing facilities, to meet the growing demand for copper in the United States, a key material for domestic manufacturing and the energy transition," said Rio Tinto Copper COO Clayton Walker.
"This investment will position Kennecott to continue the strong contribution it has made as part of the Salt Lake Valley community for 120 years, injecting about $1.5 billion annually to the local Utah economy."
The miner noted that studies to inform decisions on the next phases of expanding underground production continue in parallel with work that is being advanced to extend open-pit mining at Kennecott beyond 2032.
Source: Rio Tinto