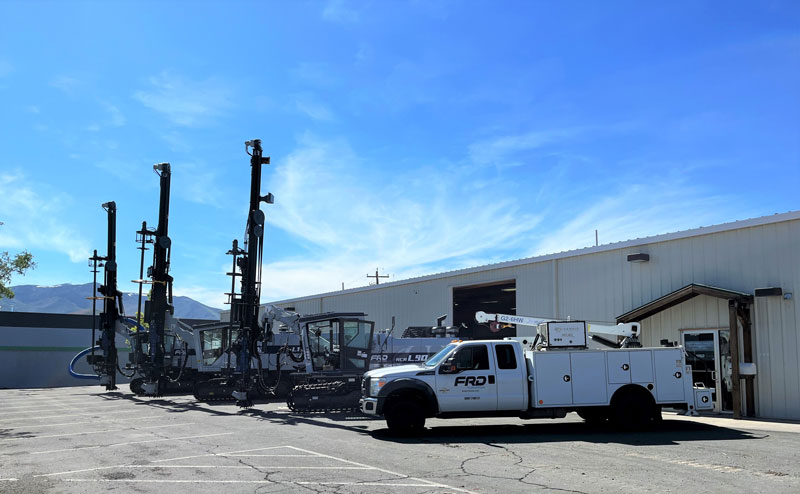 Ohio-based FRD-USA has put out the welcome mat for its newest U.S. branch location in Reno, Nevada.
Core to the new 9,000-square-foot location, the company said, is to expand its rock drill division by stocking both down-the-hole and top-hammer crawler drills and rock drill parts, and performing shop and field service.
Additionally, the facility will inventory select hydraulic breaker parts, and carry out the FRD-USA Encore breaker rebuild program by trained technicians.
"The opening of FRD-USA's new facility represents the company's continued investment and commitment to the U.S. market," the company said, noting that it has become known for its reliable, cost-effective equipment.
"With the new Reno location, FRD-USA will expand their sales and service area, offering faster delivery of new products across the Western U.S., as well as easier access to parts for existing equipment. For customers, this means faster service, more streamlined transportation time and reduced delivery costs."
FRD-USA currently operates two sales and service locations in the Midwest and Eastern U.S., located in Kent, Ohio, and Spartanburg, South Carolina, respectively.
FRD-USA is a wholly owned subsidiary of Furukawa Rock Drill.
Source: FRD-USA