Automaker General Motors said it will invest in lithium-focused startup EnergyX as it expands further into the mining industry to ensure the long-term supply of the critical metal needed for electric vehicle batteries.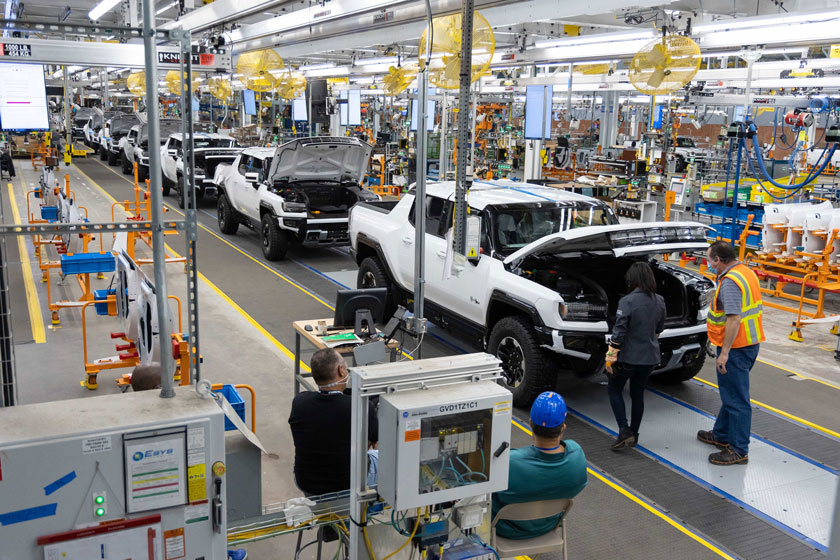 GM is leading a $50 million Series B financing round in EnergyX, and has entered into a strategic agreement to develop EnergyX's lithium extraction and refinery technology. The automaker declined to say how much of the Series B it was funding, but said it will have access to competitive lithium offtakes for GM's exclusive use in EV production.
"EnergyX's direct lithium extraction (DLE) technology portfolio can make lithium metal directly from brine and potentially in anode-ready form for EV batteries, which enables more cost-effective and sustainable lithium recovery to unlock a vast lithium supply chain in North America that may otherwise be unviable," said GM officials.
GM noted that EnergyX's LiTAS technology increases lithium recovery rates to over 90% from the current industry standard of 30-40% using ponds and hit 94% during field trials. EnergyX will scale its DLE and refinery systems to more robust market demonstration plants located at five regional test beds in North and South America, followed by full-scale commercialization with support from GM.
The EnergyX investment comes after GM agreed to pay $650 million to become the largest shareholder in Lithium Americas earlier this year.