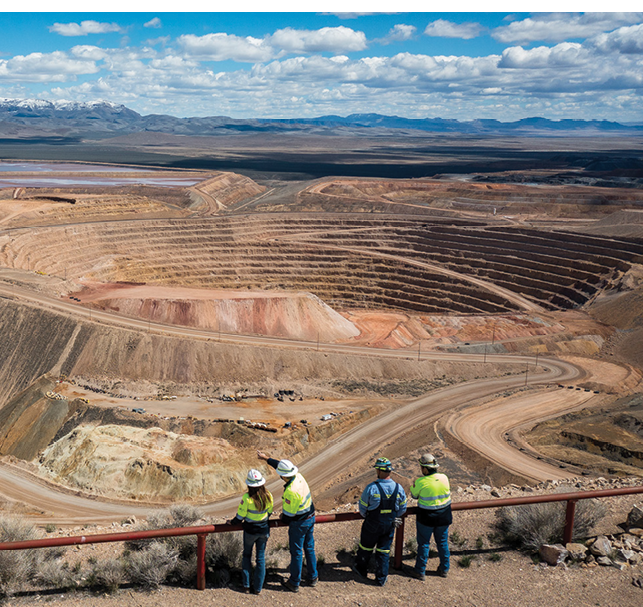 Canadian miner Barrick Gold said it would be open to acquiring Newmont's stake in its Nevada Gold Mines joint venture as Newmont seeks a takeover of Newcrest, reported Reuters.
"We can't see much strategic benefit in just getting big for bigness sake, and we don't agree with you that it builds a better company with more gravitas," Barrick Gold CEO Mark Bristow said in response to investors concerns about the potential challenge a bigger Newmont posed. "In fact, I believe it probably adds more risk."
However, he said the company is interested in buying out Newmont's share in the Nevada Gold Mines asset. The Newcrest acquisition by Newmont, if successful, could result in the enlarged company divesting some assets.
"I've always said that the best assets that we haven't got are the other parts of our joint ventures," Bristow told Reuters. "If there was a way of acquiring those assets I think we would be desirous of acquiring them."
Nevada Gold Mines is a joint venture between Barrick (61.5%) and Newmont (38.5%) that combined significant assets across Nevada in 2019 to create the single largest gold-producing complex in the world. The assets comprise 10 underground and 12 open pit mines, two autoclave facilities, two roasting facilities, four oxide mills, a flotation plant and five heap leach facilities.
Nevada Gold Mines is operated by Barrick.