Arizona Sonoran Copper Company has entered into a purchase and sale agreement in respect of the MainSpring property – 523 acres of private land immediately south of the Parks/Salyer project and east of the mine access road.
The total purchase price for the property is US$14 million.
Adding the MainSpring property will increase the land position of the combined Cactus mine and Parks/Salyer project in Pinal County, Ariz., to 5,368 acres. As a result, the operational flexibility significantly improves with respect to infrastructure and site requirements for the re-scoped pre-feasibility study due in Q4 2023 or early 2024.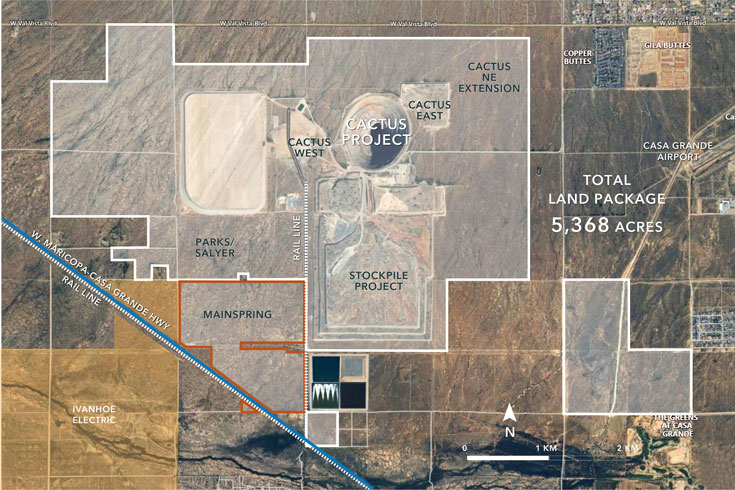 "Specifically, the additional land allows for optimization within production scenarios being reviewed at Parks/Salyer and further flexibility in a potential Nuton scenario, thus allowing consideration of the most value accretive proposition for shareholders," said George Ogilvie, Arizona Sonoran president and CEO.
Arizona Sonoran's principal asset is a 100% interest in the Cactus project (formerly ASARCO's Sacaton mine), which is contiguous to the company's 100%-owned Parks/Salyer deposit.
Source: Arizona Sonoran