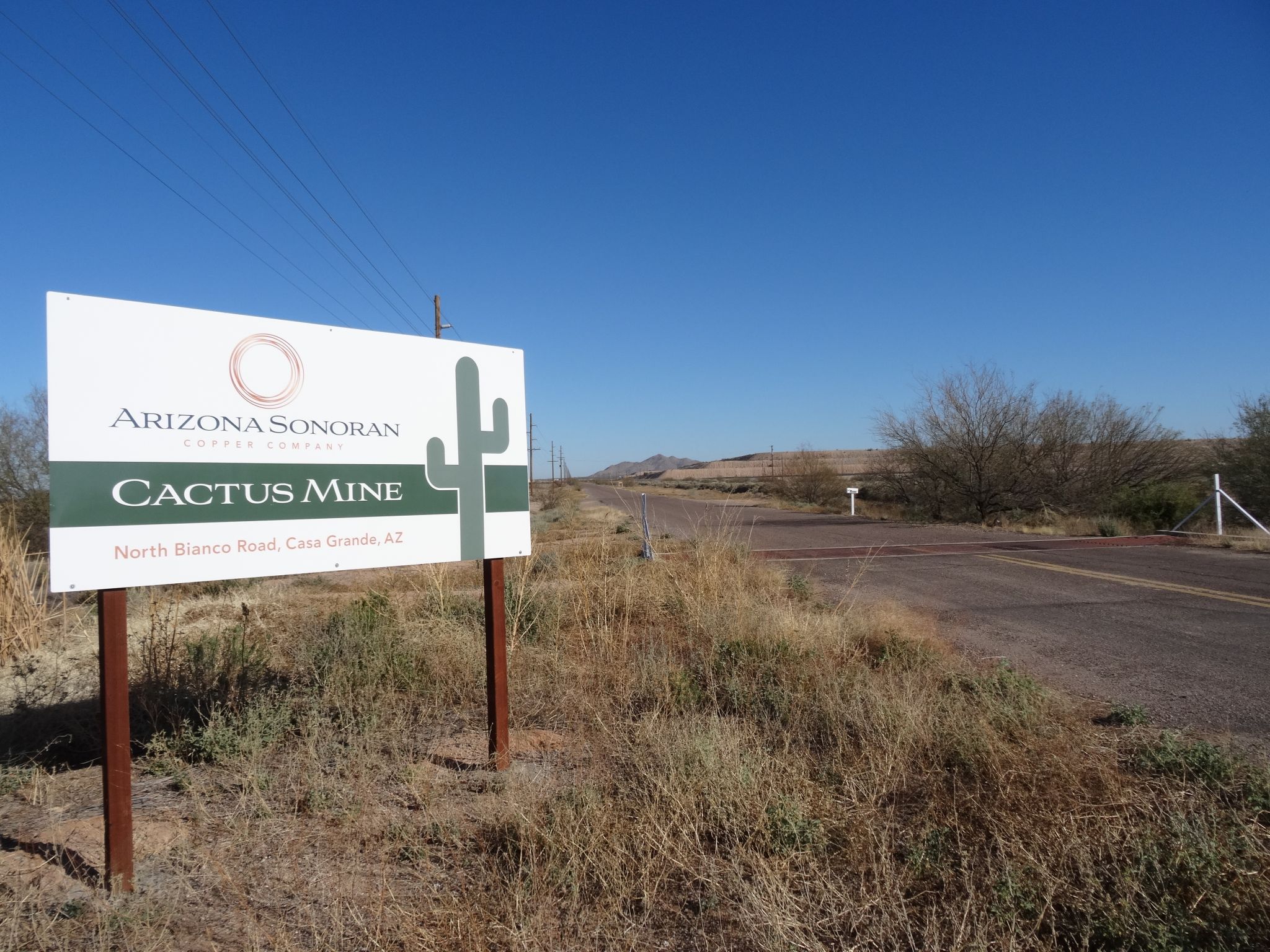 The American Exploration & Mining Association (AEMA) has presented Arizona Sonoran Copper and the Arizona Department of Environmental Quality (ADEQ) with the 2022 Award for Environmental Excellence for the duo's efforts to revitalize the Cactus mine.
Previously known as the Sacaton mine, the Cactus mine is located in Arizona at the convergence of three major geologic zones in western Pinal County. It was commercially mined by American Smelting and Refining Co. (ASARCO) from 1974 to 1984, before being put under care and maintenance. The site was later transferred to an environmental trust during the company's bankruptcy, until the 2020 acquisition by Arizona Sonoran.
"It was through the vision of the state that this project became a reality," said Ian McMullan, Arizona Sonoran COO.
"In 2019, this property was a taxpayer liability, however, on the basis of a strong working relationship with the ADEQ, the project continues to be de-risked and through the company's feasibility studies, is advancing quickly towards a construction decision."
The site has undergone a $20 million reclamation program, which reclaimed the majority of the property, including the tailings storage facility and the former milling facilities.
According to an economic study based on a 2021 preliminary economic assessment, the project's 18-year operating life with aggregate of 1 billion pounds of copper would result in an economic impact of more than $8.5 billion.
"The revitalization is a real 360-degree win for Arizona," said ADEQ director Misael Cabrera.
"It's a win for the environment, great for the creation of jobs and the economy, and the end result will be copper, a necessary building block for green technology."
Source: Arizona Sonoran Copper Company