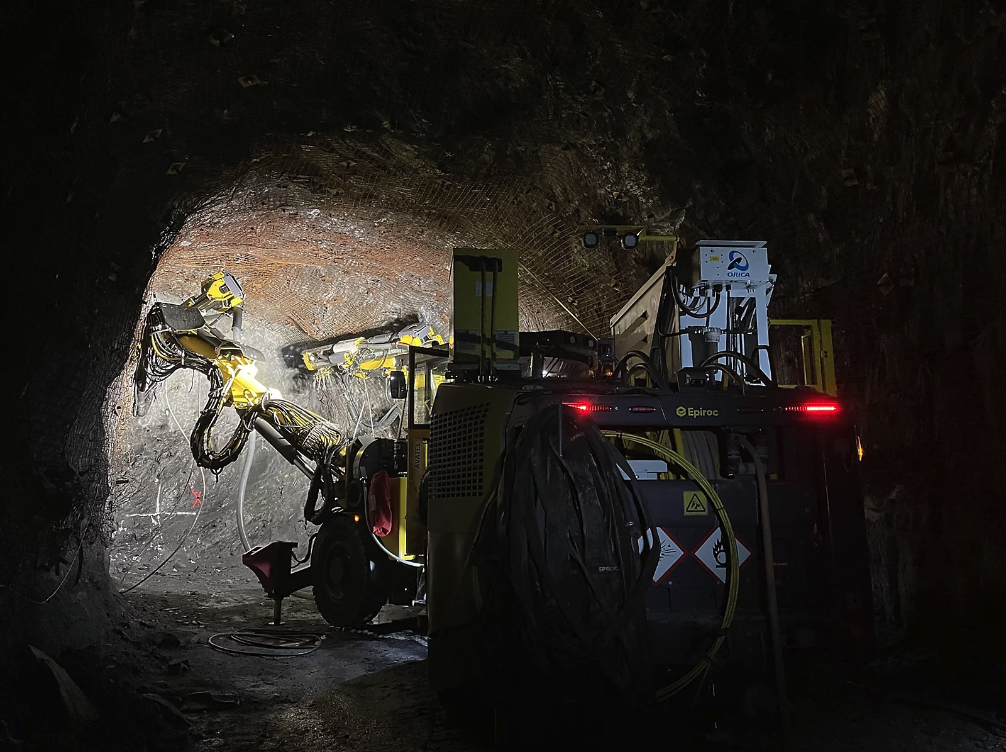 Epiroc and Orica, in partnership with Agnico Eagle, have successfully commenced live blasting with Avatel – the world's first semi-automated wireless underground development charging solution at Agnico Eagle Mines' Kittilä mine in Finland.
The milestone brings to life an industry-driven concept to dramatically improve safety at the face during the charging cycle, which is one of the highest risk activities in underground mining today.
The innovation enables a single operator to prepare and wirelessly complete a full charging cycle from the safety of an enclosed cabin without compromising the quality of blast outcomes through the integration of Epiroc and Orica's flagship digital, automation and blasting technologies.
"By building on our recognized solutions and advanced Rig Control System, Avatel paves the way to safe productivity for the mining industry," said Sami Niiranen, president for Epiroc's Underground division.
The first commercial implementation of Avatel will take place at Newcrest Mining's Cadia Valley Operations in New South Wales, Australia in early 2023.
Source: Epiroc