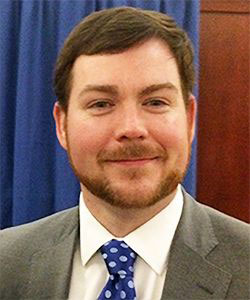 The U.S. Senate held a voice vote and confirmed Chris Williamson as the next assistant secretary for mine safety and health. The West Virginia native comes to the Mine Safety and Health Administration (MSHA) from the National Labor Relations Board (NLRB) where he was senior counsel to Chair Lauren McFerran.
Prior to working at the NLRB, Williamson held positions at the Department of Labor and in the Senate, including special assistant at MSHA during the Obama administration, labor counsel to former Senate Health, Education, Labor and Pensions (HELP) Committee Chair Sen. Tom Harkin (D-Iowa), legislative assistant to Sen. Joe Manchin (D-W.Va.), and attorney advisor at the Federal Mine Safety and Health Review Commission.
Williamson holds a JD from West Virginia University College of Law, a master's of public policy from American University, and a bachelor's in political science and economics from West Virginia University.