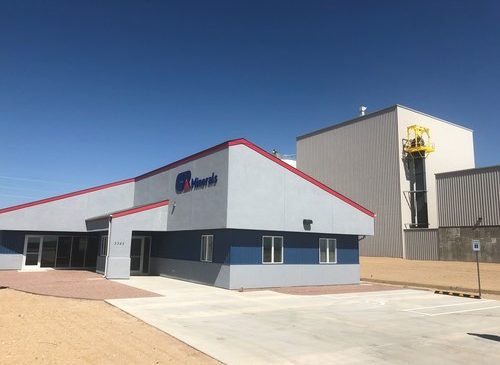 Texas-based CR Minerals has reached an agreement with miner Rio Tinto for the production of pozzolans from waste materials at the latter's U.S. Borax facility in Boron, Calif.
CR Minerals intends to use waste tailings present onsite to produce pozzolans that can be used as a cement replacement in concrete. The pozzolans will be manufactured at a new facility to be constructed by CR Minerals on the U.S. Borax property as part of the agreement.
"Rio Tinto continues to demonstrate its leadership in the mining industry through this agreement," said Renny Dillinger, Rio Tinto's general manager for U.S. Borax. "Our commitment to the environment and leaving a lasting, positive legacy is fundamental to our sustainability goals.
"Finding new uses for our waste streams and byproducts such as this is a key component to our goal of decarbonization and also to achieving a circular economy."
U.S. Borax, part of Rio Tinto, supplies 30% of the world's need for refined borates from its open pit mine in Boron.
Source: CR Minerals