With nameplate stacking capacity now reached, Canadian-based Orla Mining is now working toward the milestone of commercial production at the Camino Rojo oxide mine in Mexico.
The company said commissioning activities are substantially complete at the operation, and mining and processing throughput rates and availabilities are in line with its ramp-up plan. Commercial production, it confirmed, will come this quarter.
First gold was poured at the mine in the Zacatecas state on December 13, 2021; production totaled 2,422 ounces last year and 6,263 oz. last month. Average daily stacking throughput in January was 15,210 t/d, or 84.5% of nameplate capacity of 18,000 tonnes per day.
Moreover, the mine's process recoveries are in line with its metallurgical recovery model.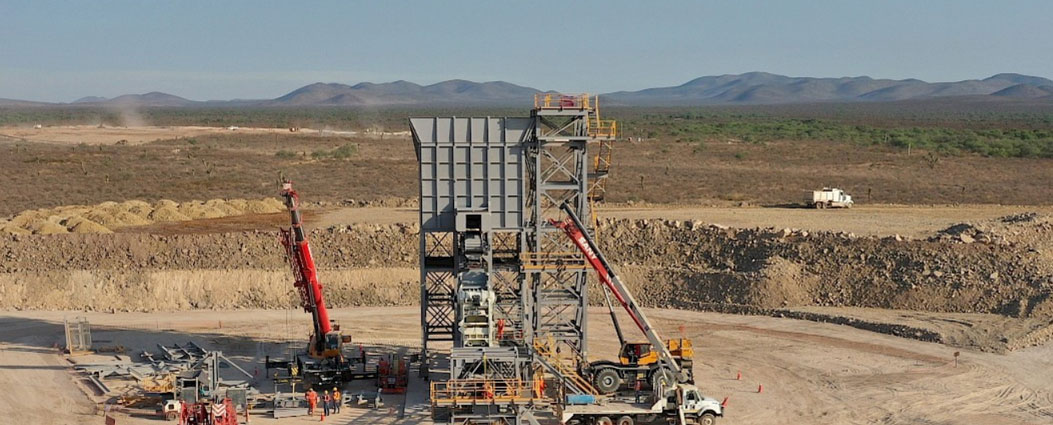 "Since the commencement of mining operations, a considerable amount of additional mined material modelled as waste has converted to ore and was mined and crushed or stockpiled (737,000 tonnes of ore at an average gold grade of 0.68 g/t and 490,000 tonnes of low-grade ore at an average gold grade of 0.27 g/t)," Orla officials said.
Construction at Camino Rojo is now 99% complete. Only punch list activities remain to be completed. Among the mine's projects now complete: dry and wet commissioning of the crushing and conveying circuits and Merrill-Crowe plant; installation of heap leach liner in cell two and event pond; commissioning of the third and final overland conveyor; and construction of the complex's airstrip.
"Now that we have poured gold and begun the transition to producer, the team remains focused on achieving steady state operations," said President and CEO Jason Simpson.
The Camino Rojo oxide gold mine, and open-pit and heap leach mine producing silver as well as gold, is 100% owned by Orla and is projected to have a 10-year mine life. Orla also wholly owns the proposed Cerro Quema asset in Panama.
Source: Orla Mining