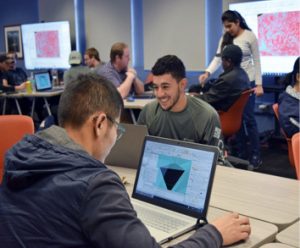 In June, the University of Arizona announced its new School of Mining and Mineral Resources, which will be jointly housed in the university's College of Engineering and College of Science.
Citing statistics from the World Bank, which estimated demand for copper could grow 200% by 2050 (Arizona produces 74% of the nation's copper and is the sixth-largest copper producer in the world), the school said it will offer undergraduate, graduate and professional training in areas including data science, business, social sciences, public health and law.
The university's Lowell Institute for Mineral Resources will also be involved in the initiative.
"For the first time in the history of mining anywhere in the world, our new school will rely on a holistic approach to mineral resource management," said Moe Momayez, interim department head and David and Edith Lowell Chair in the Department of Mining and Geological Engineering. 
"The Department of Mining and Geological Engineering will play a key role in this effort, just as it has been at the forefront of the field for the past 135 years, and will continue to educate the next generations of mining engineers from every corner of the globe."
UArizona said it will also offer an interdisciplinary minor, as well as undergraduate and graduate certificates in areas such as safety and health and analytics, AI and automation.
The school's leadership team is organizing a technical advisory committee of representatives from industry, other universities, government agencies and nongovernmental organizations, as well as an advisory panel of students from science and engineering.
The new school is supported in part by a $2 million gift plus a $2.5 million challenge grant from the Lundin family. The family leads the Lundin Group, which is made up of 14 publicly traded companies in the natural resource sector operating in more than 25 countries.