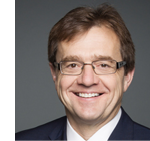 According to a Reuters report from June 11, Canadian Minister of the Environment and Climate Change Jonathan Wilkinson has said that the country will not approve any new thermal coal mining projects or plans for expansions to existing operations, citing environmental damage.
Wilkinson reportedly said that thermal coal was the single largest climate change contributor.
"The government considers that these projects are likely to cause unacceptable environmental effects within federal jurisdiction and are not aligned with Canada's domestic and international climate change commitments," he said.
Canada produced 57 million tonnes of coal in 2019, about 1% of the combined global total. Of that, 47% was thermal.