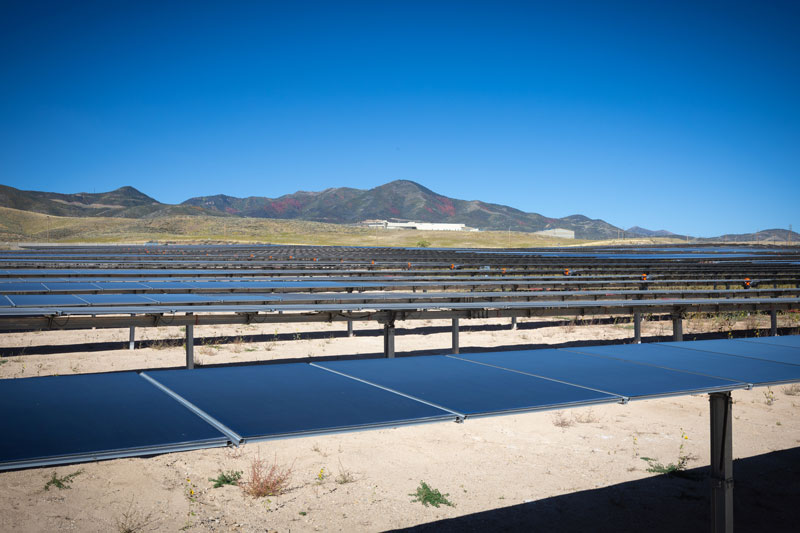 Rio Tinto has wrapped up construction of a new 5-megawatt solar power plant that will run its Kennecott copper mine outside Salt Lake City, Utah.
The 12,800-solar-panel plan will serve as a pilot project, with its ultimate goal being to expand the mine's solar energy supply. Commissioning is scheduled in the coming weeks, and Rio Tinto said the addition will help it reduce its operational emissions by 3,000 tonnes of carbon dioxide equivalent annually.
The solar facility is part of the miner's priority shift to sustainable energy solutions; Kennecott closed its coal-fired plant in 2019 and transitioned to electricity paired with renewable energy certificates. That move reduced its carbon footprint by 65% and eliminated more than 1 million tons of carbon dioxide output per year.
Rio Tinto Kennecott Managing Director Nate Foster said the complex has a "key role to play" in its backing of the energy transition.
"We supply U.S. companies with the copper and tellurium they need to produce solar panels, wind turbines and conductors. We also continue to take steps to further decarbonize our business, from our battery electric vehicle trial to our renewable diesel trial and now to our very own solar plant," he said.
Rio Tinti said it carefully selected the location for the 30-acre solar array so as to minimize visual and environmental impacts: "It is adjacent to other existing industrial operations, away from residential and commercial zones, with earthen berms from the railway providing a visual barrier to most of the installation," the company noted.
Rio Tinto aims to reduce its global Scope 1 and 2 emissions by 50% by 2030 and to achieve net zero emissions by 2050.
Source: Rio Tinto