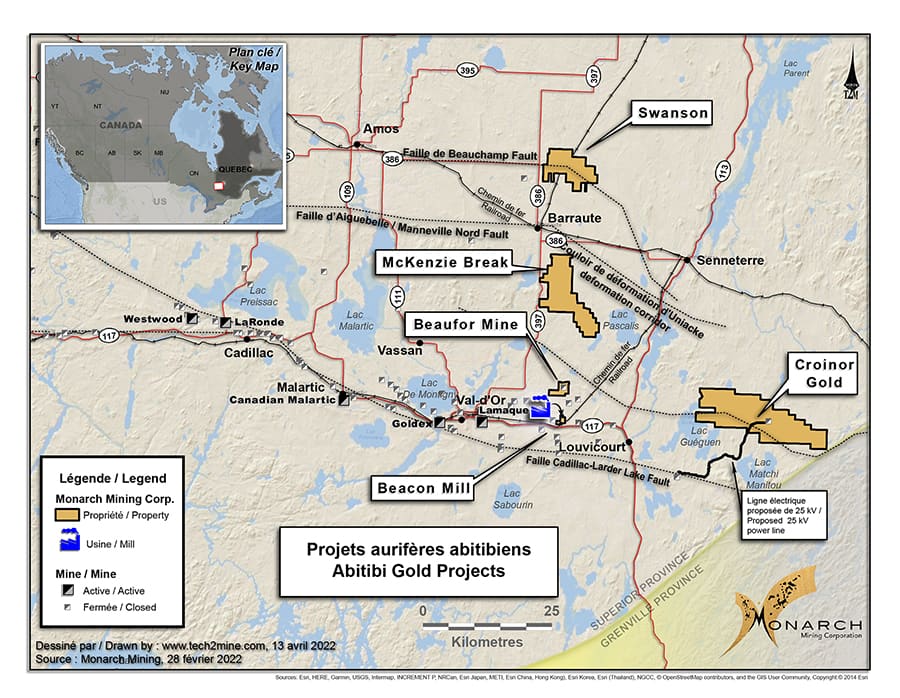 Canadian producer Monarch Mining has confirmed it is selling its 100% interest in the Croinor gold property in the Abitibi region to Probe Gold.
Under the terms of the deal for the property near Val-d'Or, Probe will make a cash payment of $2 million at closing and will issue $2.5 million in common shares, for a total of $4.5 million.
Monarch owns 100% of Croinor. The transaction is expected to close in the coming weeks, subject to usual approvals, including regulatory approval.
Outside of Croinor, Monarch owns the Beaufor mine, which is currently on care and maintenance and has produced more than 1 million ounces of gold over the last 30 years, as well as the McKenzie Break and Swanson properties, all located near Monarch's wholly owned Beacon Mill.
Source: monarchmining.com