Net zero is one of today's buzziest of buzz words. But it is more than clickbait. Achieving net zero is the challenge of a generation. What progress is being made and where to do we go from here?
By Jonathan Rowland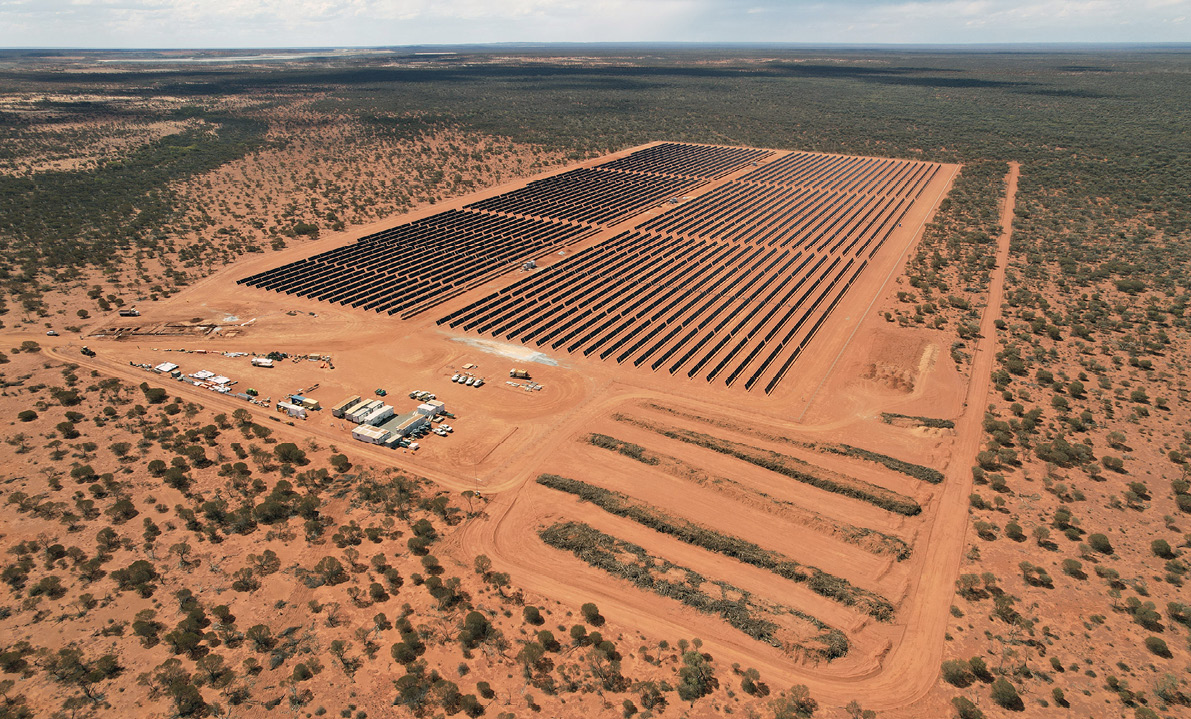 There are "few more pressing challenges facing all industrial and economic sectors than the need to rapidly decarbonize in order to stabilize the climate." So John Mulligan, climate change lead at the World Gold Council, began his response on the question of net zero in mining. It was a question posed by North American Mining to a number of different industry experts, from different backgrounds, but who all echoed Mulligan's initial sentiment.
The World Gold Council's perspective
One of – if not the – most significant elements to achieving net zero is how mining will source power going forward. "Decoupling electricity – whether it be self-generated or grid-sourced – from fossil fuel emissions is a vital step," said Mulligan. "We are witnessing this transformation already with a notable shift to renewable energy sources. 
"In several countries, particularly in Africa, these represent the most substantial examples of self-generated clean power. Meanwhile, in South Africa, a desire to reduce emissions by precious metals mining companies has contributed to a more flexible policy environment, and helped catalyze the economic viability and increased availability of local renewable energy solutions."
Mulligan noted the following projects from World Gold Council members, which are moving "at pace and scale to decarbonize their operations":
Nevada Gold Mines is constructing a 200-MW solar power plant designed to accelerate its decarbonization program and transition from coal-fired power.
Gold Fields has mines in both Australia and South Africa that are embracing renewables as a key means to achieve substantial emissions reduction. Its commitment to lowering total emissions also includes consideration of potential output growth. This makes its targeted reduction in emissions intensity of production even more ambitious.
At its Kibali gold mine in the Democratic Republic of the Congo, Barrick has integrated battery technology into the power grid to enhance low-carbon electricity generation from the mine's three hydropower plants. The development of these plants has also built greater local capacity to develop and implement hydro facilities, with potential benefits to neighboring regions.
IAMGOLD's 22-hectare solar plant at the Essakane mine in Burkina Faso eliminates the need for 5.5 million liters of carbon-intensive fuel use a year, as well as the 120 fuel delivery trucks a year that would otherwise be needed to service the mine.
"If current plans to transition to lower-carbon energy sources become commonplace across the sector in the next decade, these changes – coupled with continued reductions in the emissions intensity of grid power and investor preference for the development of lower-emission mining projects – should place a net-zero target within reach," concluded Mulligan.
The miner's perspective: Anglo American
"Climate change is the defining challenge of our time," said Jonathan Dunn, head of International Policy and UK Government Relations, at the mining major. "In particular, there is a growing awareness of the centrality of mining to the energy transition, as well as the important contribution we can make to delivering on the shared global aspiration to achieve a net zero future." 
According to Dunn, it is therefore "critical that the industry plays an active part in the solution, both because it is right for the long-term sustainability of our business, but also because it is right for society. For Anglo American, this means establishing a clear pathway to operational carbon neutrality by 2040, so that we can continue to deliver the metals and minerals essential to unlocking a cleaner future for our plant and to meeting the needs of a growing population, while also acting decarbonizing our value chain." The company also has an interim target to achieve a 30% reduction in greenhouse gas (GHG) emissions – and eight carbon neutral sites – by 2030.
Technological innovation will be critical in achieving these goals. "Our ongoing deployment of the FutureSmart Mining program across the portfolio will see a step-change in low- and zero-emissions technologies," continued Dunn. "This will see a significant reduction in our Scope 1 emissions, for example, by displacing diesel at the mines, as demonstrated when we unveiled the world's first hydrogen fuel cell powered haul truck in May 2022."
The application of FutureSmart Mining technologies will also help lower Scope 2 emissions (those associated with purchased energy), e.g., with solutions to drive energy efficiency in ore processing and to reduce energy consumption and intensity through the company's Operating Model and P101 asset productivity program. The Operating Model approach targets stability and predictability at every level of the business, as the foundation for improved performance through the value chain. P101 builds on that stability to target and accelerate improvements for maximum impact.
To further address Scope 2 emissions, the mining company is increasing the proportion of renewable energy in its mix.
"We have already secured 100% renewable energy supply for our operations in South America, and we will move to 100% renewable electricity supply from 2025 in Australia," said Dunn. "In South Africa, we announced last year a renewable energy partnership with EDF Renewables to form Envusa Energy. This included the launch of 600 MW of wind and solar projects in the first phase – a major step towards the development of an ecosystem that is expected to generate 3 GW to 5 GW of renewable energy by 2030."
Dunn also recognized the challenge posed by Scope 3 emissions, which result from assets not owned or controlled by the reporting organization, but that the organization indirectly affects in its value chain. According to Dunn, the mining major is working to understand both "the levers we can pull, and the influence each of those levers could have on our Scope 3 emissions." Informed by its assumptions on the speed of decarbonization in the steel value chain, Anglo American aims to reduce its Scope 3 emissions by 50% by 2040.
Stantec: the view of the technical advisor
The net-zero challenge "provides both a technical and financial challenge," according to Jon Treen, senior technical advisor – Sustainable Mining, at Stantec, who also highlighted the importance of innovation to address these challenges. "Autonomous vehicles, electric vehicles (battery or trolley assist), and carbon capture have become major initiatives for mining companies in recent years. The amount of collaboration within the industry to develop solutions to the net zero challenge is also growing rapidly, and mining companies are increasingly looking at other industries to leverage their knowledge and experience."
Treen also noted that energy consumption is the initial focus for most companies coming to address the net-zero challenge. "We are helping review mine designs, processing plants, or tailings systems to reduce energy consumption for the global goal of net zero. Plus, people are thinking more about the supply chain: for example, the cost to haul fuel to a mine site. How can we reduce the need for transportation – either in distance or the quantity of the material? Thinking about the whole supply chain can result in a cost reduction, while reducing Scope 3 GHGs."
"Some companies are also already making great strides in implementing clean energy," said Treen. For example, Stantec provided project management services to TransAlta on the Northern Goldfields solar project for BHP. This project is the first solar photovoltaic build for TransAlta in Australia, and the first large-scale onsite solar farm and battery installation that BHP has commissioned. It also supports BHP's target to deliver lower-carbon, sustainable nickel.
Despite these frontrunners, "many companies remain in the planning phase," said Treen. "They are still putting together a roadmap and weighing potential solutions as a critical place to get started."
Treen also mentioned the impact that net zero could have on other issues facing mining company, such as safety and resourcing risks. "With battery electric vehicles (BEVs), new risks arise (like battery fires) but benefits abound too: BEVs require less ventilation operate, produce less noise, improve operator comfort and offer other economic benefits." In a bigger sense, net zero also has the power to change the image of mining: "Attracting people into mining is another challenge, but a net zero mining operation would help attract a new generation to this industry."
The professional services consultant: Deloitte Mining & Metals
"Most mining companies are still working to understand their emissions footprint," said John L Diasselliss, principal – Mining & Metals at Deloitte & Touche LLP. "Historically, this has been around Scope 1 and 2 emissions, but we are now seeing greater movement to understanding Scope 3 emissions as well."
Once its emissions footprint is understood, "the company can delineate its emissions reduction targets and examine the various abatement projects that can be implemented across their sites to reduce emissions," Diasselliss continued. "A prioritization or optimization exercise is often then undertaken to balance competing concerns, such as available capital, a project's emissions impact, local and community impacts and how to stage the various abatement projects to deliver the highest value, while moving towards their emissions target."
According to Diasselliss, there are four main areas that mining companies are currently examine to support their net-zero transition:
Procurement of renewable generation or building of onsite renewable generation.
Operational efficiency.
Electrification.
Collaboration with downstream customers.
"The first three areas are things that the mining sector can do to address Scope 1 and 2 emissions," he said. "But Scope 3 emissions also account for a significant portion of a mine's total emissions. Many mines are therefore having conversations with downstream customers and suppliers to consider ways that the carbon intensity of downstream products can be reduced."
This collaborative approach could bring benefits beyond emissions reduction. As Deloitte noted in its Tracking the Trends 2023 report, "embracing their potential as influencers and helping other organizations to lower their footprints" mining companies also have the potential to "create exciting new roles, speak to younger generations who are keen to work in a purposeful sector, and invite new ways of thinking and working."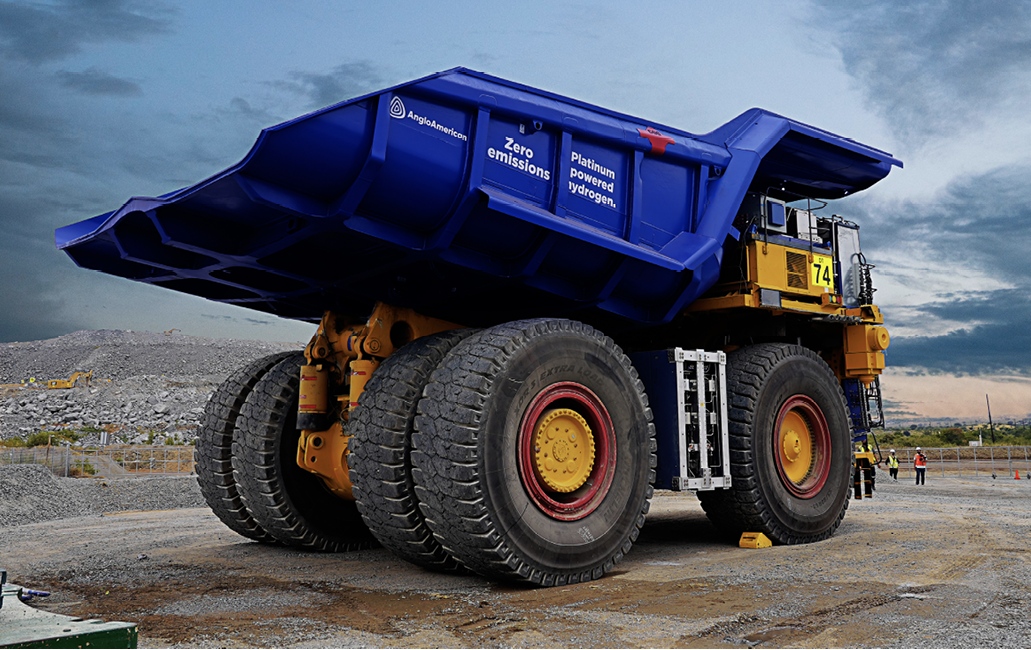 Navigating the road to net zero
"All sectors must undergo significant changes to support the net zero transition, but the pace and difficulty of transition will vary," said Anglo American's Jonathan Dunn. When it comes to mining, there are a range of specific issues to be navigated.
Location: Mines are often remote, which "can limit the ability to procure or generate renewable generation to reduce Scope 2 emissions," said Deloitte's Diasselliss, who pointed out that on-site renewable generation both requires space to install, as well as energy storage to ensure electricity is available as and when it is needed. "Remote locations may also require additional logistics (with associated emissions) for goods and services delivered to or from site," he added.
Availability of technology: The ability for mines to electrify equipment "remains a significant challenge," continued Diasselliss. "Although some manufacturers are developing heavy-duty battery electric vehicles (BEVs), there remain many types of mining equipment that are not currently available – especially for open-pit mines. This means either that BEVs cannot be deployed, or that mining operations need to consider new operating models to allow for smaller equipment to be deployed. In either scenario, electrification creates the need to evolve maintenance strategies and safety precautions."
"Continued work should be done to understand and advance technologies and processes that can be scaled and deployed in mining and in other sectors," continued Diasselliss. "This will allow economies of scale to be obtained and to drive down costs."
Linked to this, will be the speed at which new technologies are adopted. The mining industry is not usually associated with its quick uptake of new technologies. And there are good reasons for that, given the longevity of assets and the criticality of health and safety. But to reach net zero, the sector will need to become much more agile, said Stantec's Treen. "We need to put tests and trials into place and adopt a more agile approach, where we are fast to share when solutions work. We also need to be fast to fail, if solutions don't work, and so move to the next idea."
Automation: Achieving net zero will depend on efficiency, Treen continued. "One major efficiency upgrade comes from incorporating autonomous technology. Automated systems allow mines to operate for more hours in a day, which is efficient for fixed energy consumption. Mines run many secondary systems, such as ventilation and heating/refrigeration, all day and night, whether people are working in the mine or not. Being able to automate processes and have the mine extracting or processing product for more hours in a day cuts down on the overall project time, and thus the required energy for the ancillary systems."
Useful life of the mine: With mine location and operations dictated by the mineral deposit, it is "not always feasible to re-deploy technologies or equipment from one mine to a different or new mine," explained Diasselliss. "The useful life of existing mines therefore plays a significant role in assessing what technologies or processes will be deployed in order to decarbonize operations. This may prevent decarbonization initiatives from being implemented, if the time it would take to decarbonize is greater than the remaining mine life."
Increased demand for minerals and metals: The energy transition and global push for decarbonization are expected to increase demand for many minerals and metals. But this may also result in an increase both in total mining GHG emissions and emissions intensity, as ore grades deteriorate and mining becomes more complex. "The industry may face increased scrutiny as a result of these emissions, even though they are driven by emissions-reduction activities (e.g., renewable energy generation)," noted Diasselliss.
"One of the biggest roadblocks is the huge amount of metals required for the energy transition in all industries – which will impact mining," agreed Stantec's Treen, who also noted the impact this could have on the availability of critical minerals. "As industries and consumers move towards battery equipment, the supply of battery metals could become a bottleneck to the global energy transition, including in the mining industry, increasing the time to reach net zero."
Complexity of supply chains: The mining supply chain comprises hard-to-abate sectors, both in the form of heavy transport industries, as well as its direct customers. In many cases, these depend on fossil fuels to process and market refined products. "With significant differences in regulatory environments and shareholder values among value chain players, the task of reducing the industry's Scope 3 emissions is complex," said Diasselliss. "In the longer-term, the drive for circularity also brings the potential for disruption to the mining value chain such that industry incumbents may be forced to redesign current business models."
Investor attitudes: Investors will "need to adopt longer-term strategic thinking not only in terms of their support for potential actions to decarbonize site operations, but also when it comes to industry's potential to support and enhance management of climate risks for local economies and communities," said the World Gold Council's Mulligan.
One way of assisting investors and other industry stakeholders in understanding the net-zero transition is through the adoption of comprehensive and transparent reporting standards, such as those produced by the Taskforce for Climate-related Financial Disclosures (TCFD). This route is being taken many in the industry, including Anglo American, which has been a formal supporter of TCFD since 2018 and continues to produce its climate-related disclosures in line with this framework. The World Gold Council and its members have also collectively committed to reporting their positions and plans on climate-related risks in alignment with TCFD recommendations.
"The TCFD recommendations and reporting framework is widely recognized as the preferred method for embedding climate change into the governance, strategy and risk management systems of organizations, and the means by which they disclose comprehensive and high-quality information on these factors to investors and stakeholders," explained Mulligan.
Competition concerns: "There is an argument to be made for further knowledge sharing across the industry – something we have sought to facilitate and encourage," continued Mullligan; however, collaboration also brings its own issues.
"Given the overlapping priorities across mining companies and shared suppliers of technologies and equipment, establishing alliances and partnerships could enable quicker progress," said Deloitte's Diasselliss. "However, companies will need to balance the desire to decarbonize against their internal concerns of sharing internal company data and knowledge."
"While it is a business advantage to keep proprietary innovation information, some amount of sharing will be necessary to advance the industry to net zero," agreed Stantec's Treen. "We need to share successes."
It was therefore heartening to hear that Anglo American also prioritizes partnerships, which are "crucial to both our individual and shared success," as Dunn explained. "We will continue to work with government, host communities, suppliers, customers and our peers, among others, to tackle emissions along the value chain. This approach reflects the simple fact that climate change is affecting us all and that navigating the transition is both a shared and urgent endeavour."
Policy: "A strong case might be made for closer of co-ordination with local and national governments to create amenable environments in which low-carbon solutions might flourish," added the World Gold Council's Mulligan. "Many nations lack a clear route to achieve their emissions reduction obligations. These might benefit from establishing a more amenable and collaborative policy landscape that allows responsible corporate actors, such as large-scale mining companies, to be more ambitious in decarbonizing and building climate resilience."
The success of net zero lies with mining 
Although there are many issues still to navigate, "the challenge that climate science sets, as so clearly stated in the Intergovernmental Panel on Climate Change's Sixth Assessment report, is to decarbonize the global economy as quickly as possible," said Anglo American's Dunn. And the success of decarbonization relies on mining. "Mining has a critical role to play in providing the metals and minerals needed for the net-zero transition, and much of our growth is aligned to a net-zero transition – from base metals (including copper and nickel) portfolio, to platinum group metals and polyhalite." 
This is best illustrated by the need for electrification required in a 1.5°C pathway. To achieve this, primary copper demand will grow by almost 50% in the next decade. Anglo American's new Quellaveco mine in Peru expects to deliver around 300,000 tonnes per annum of copper on average in the first 10 years of operation, making it one of Peru's biggest new copper mines, and the company has further copper growth opportunities in our portfolio at Los Bronces and Collahuasi.
Mining also has a role to play in activities with which it is not normally associated – at least in the popular mind, e.g., by creating a more sustainable and resilient food supply. Thus, polyhalite from Anglo American's Woodsmith project has a lower carbon emissions profile compared to many other fertiliser products, while long-term use of polyhalite also improves soil strength and structure, which can improve the soil's carbon sequestration capacity.
The imperative is therefore clear: "we need net-zero mining because all other industries rely on mined materials to become net zero," Stantec's Treen summed things up. "We need to learn how to get mining companies into a green space. It is critical to create mines that are safer, more efficient, and with a higher focus on ESG requirements, so we can get them permitted quickly and get metals and minerals into market."
And the time for talking this talk is now. As Deloitte's Diasselliss concluded, "it is important that the industry makes progress on decarbonizing mining activities. We should not let a focus on reaching net zero stop us from taking actions now that move us along the way."