As this magazine is being completed, spring in the northern hemisphere is just days old. Spring always signals rebirth, another start and ongoing growth – and we've got that in spades both here at North American Mining and in the industry.
First, as this edition is being examined by our growing number of readers, NAM is celebrating its first birthday. Not only do we have significantly more people perusing our pages than just one year ago, but we also now have a six-month-old digital news product, Miners News Weekly, and we're getting more interactive with our many new followers about important industry issues. 
We also are growing with some new editorial additions. One of those is our brand-new regular column Women in Mining. Not only does this underscore the importance of diversity in the mining community, it also is an opportunity to spotlight female strength, the creative spirit and the bold mind. Our first interview is with Stantec's Resa Furey (page 46).
Finally – and maybe it's the influence of the new season – I've noticed the uptick of an already sizeable shift in mining: the addition of solar power at mine sites new and old across the country.
Just two weeks ago, a report in the Washington Post cited The Nature Conservancy's plan to transform six abandoned coal mine properties it owns in southwestern Virginia into solar energy installations – and hopes to take the plan nationwide. Details are still scarce, but the group did purchase 253,000 acres of the Cumberland Forest Project in 2019 and said about 100,000 acres of that has had an impact from past mining. 
From my perspective, if this new shift can add jobs, economic impact and opportunity to the region – many areas of southern Appalachia can certainly use it today – then it's a road worth traveling.
Lou Wallace of the board of supervisors for Russell County, Va., agreed, telling the paper she is pushing for the coalfield's counties to diversify their economies.
"We're very proud to be an energy-producing community. This is helping us to reimagine how we produce the energy. So we're still able to say we're keeping the lights on somewhere." she told the Post.
Operators are also putting their investments behind their alternative energy intentions. Global coal miner Peabody Energy announced it is launching R3 Renewables as part of a joint venture with Riverstone Credit Partners and Summit Partners. The new company resulting from the JV will develop more than 3.3 gigawatts of solar PV and 1.5 GW of battery storage capacity over the coming five years.
The companies are also planning to develop six potential sites on large tracts of land on or near previous coal mining operations in Indiana and Illinois. The locations are all in close proximity to grid injection points, it said, and allow for the potential to establish the largest solar and battery storage projects in both of those states.
Not a bad way to begin spring – with sunshine and positivity for a more responsible industry's future.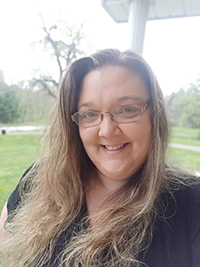 Donna Schmidt
Editor, North American Mining magazine
[email protected]
(740) 624-4642
Twitter: @Dschmidt_NAM