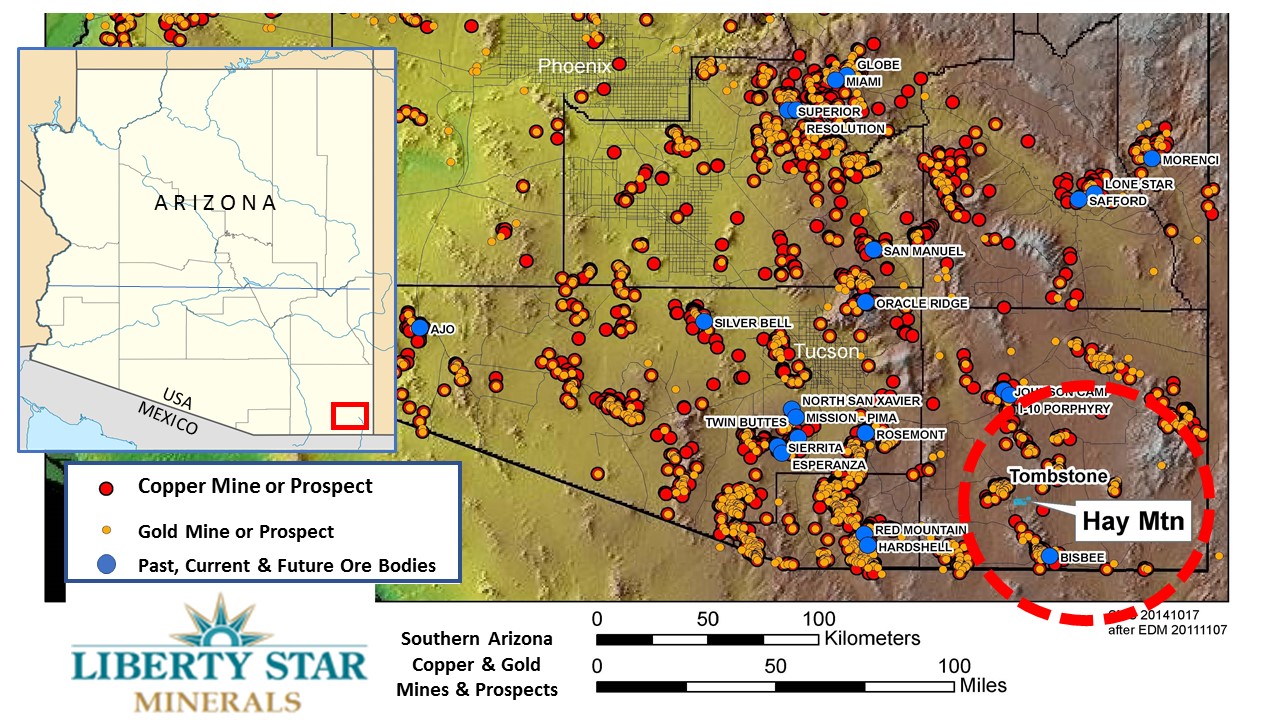 Mineral explorer Liberty Star Minerals said the Arizona State Land Department has issued renewal notifications for 21 mineral exploration permits covering the company's wholly owned Hay Mountain project including the Red Rock Canyon gold project.
Additionally, Liberty Star has received a new permit comprising 80 acres as part of the company's ongoing 240 acres claim area over the Robbers Roost project, approximately 5.89 miles west of Hay Mountain.
Liberty Star said it is current on all permit requirements through 2023 renewal dates.
"Liberty Star has been interested in the Robbers Roost area for years, and we are not alone," said CEO Brett Gross. 
"Several entities hold [mineral exploration permits] and other mining associated claims in the immediate area. We have geoscientific data, including historical drilling information (by others), that indicate a high potential for mineralization."
Liberty Star said the Red Rock Canyon and Robbers Roost projects may possess commercially important metals associated with porphyry copper-gold-moly geologic structures, well represented in the area from central Arizona to northern Mexico.
Source: Liberty Star Minerals