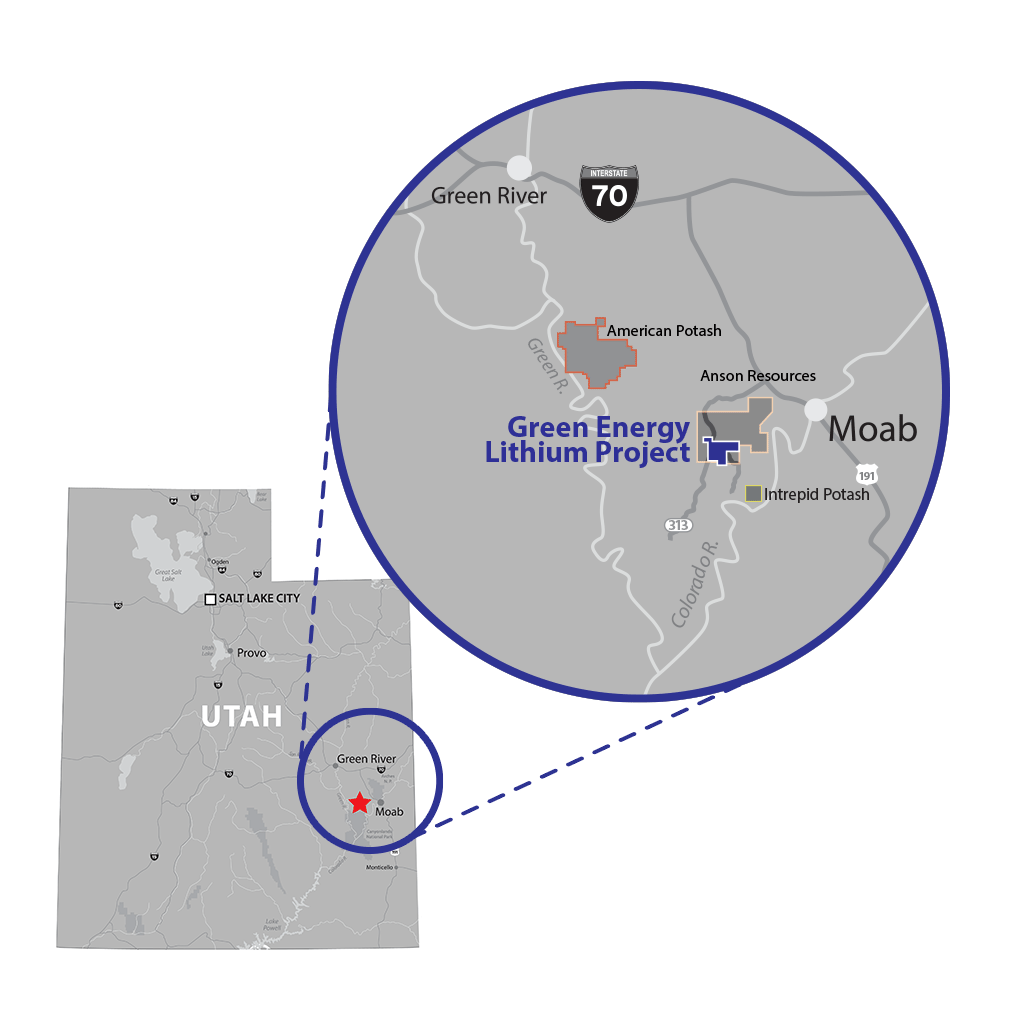 Canadian-based Pan American Energy has confirmed plans to spin out its Green Energy lithium project in the Paradox Basin, Grand County, Utah, so it can focus on its other projects including the Horizon lithium project in Nevada.
The company, which will place Green Energy into a wholly owned subsidiary, will also be turning its attention to its Big Mack lithium project in Ontario. Once the property has been transferred, it will distribute most or all of its common shares to existing shareholders on a pro-rata basis and pursue a listing of common shares on a Canadian stock exchange.
Pan American said the transaction would proceed via a plan of arrangement under the Business Corporations Act (British Columbia). It is set for completion on or about March 15 subject to the signing of a definitive arrangement agreement along with regulatory and shareholder clearances.
Pan American CEO Jason Latkowcer said the spin-out will allow a more acute concentration on its other resources.
"By narrowing our focus to two assets, we believe that we will be able to more effectively advance our exploration pursuits at the Big Mack lithium and Horizon lithium projects. We feel that our Utah assets are not well reflected in the value of the company, and believe that the spin-out will create additional potential value for our shareholders through the recognition of the value of these assets."
Pan American owns 100% of both Green Energy and Horizon. It has executed an option agreement with Magabra Resources for a 90% interest in Big Mack.
Source: panam-energy.com