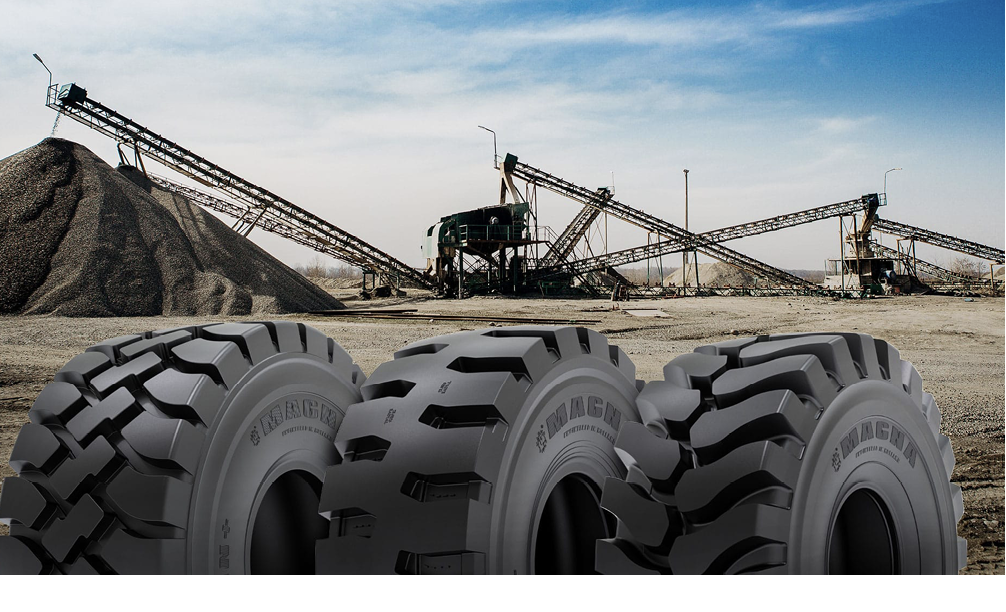 Magna Tyre has added not one, but three new sizes of mining tires ideal for mining and earthmovers: the 15.5R25 Magna MA10+, the 17.5R25 Magna MA08 and the 775/65R29 Magna M-Terrain+.
The company said the three were added recently as part of its expansion of its lines for both mining and earthmoving for conditions such as mud, rocks and sand.
The first, the Magna MA10+ was already available in five different sizes. The L5 tire is perfect for wheel loaders, dozers and underground transport. Such machinery requires maximum traction, and the MA10+'s super-deep, open tread ensures traction in different environments.
It has the right mix of puncture-resistant rubber and heavily built, non-directional and very high tread maintain the best damage resistance. Magna said it is proud to add another size to this 2-star tire.
With its extra-deep L4/L5 design, the Magna MA08 has always been a perfect tire for loaders, the supplier said, as it has offered exceptional traction due to its massive tread blocks and aggressive, open design. Productivity will increase due to outstanding tire wear and grip.
With the addition of the 17.5R25 Magna MA08, Magna noted it will be able to equip even more machines with this high-performance tire. With its protected sidewall, it provides an outstanding level of cut- and damage-resistance.
The company said it has had the Magna M-Terrain in its range to perform on all terrains and for different machines, such as wheel loaders and dump trucks. Its product and development team has now added the Magna M-Terrain+ to the range, which is specially developed for best performance under articulated dump trucks.
The Magna M-Terrain+ is an E4 tire, with a super-wide tread width and high tread depth to provide outstanding tire wear. Its even area minimizes vibration, resulting in improved operator comfort.