Collision avoidance systems are touted as a critical pathway to safer mines. But they are now also a significant enabling technology of the wider digital, automated mine ecosystem.
By Jonathan Rowland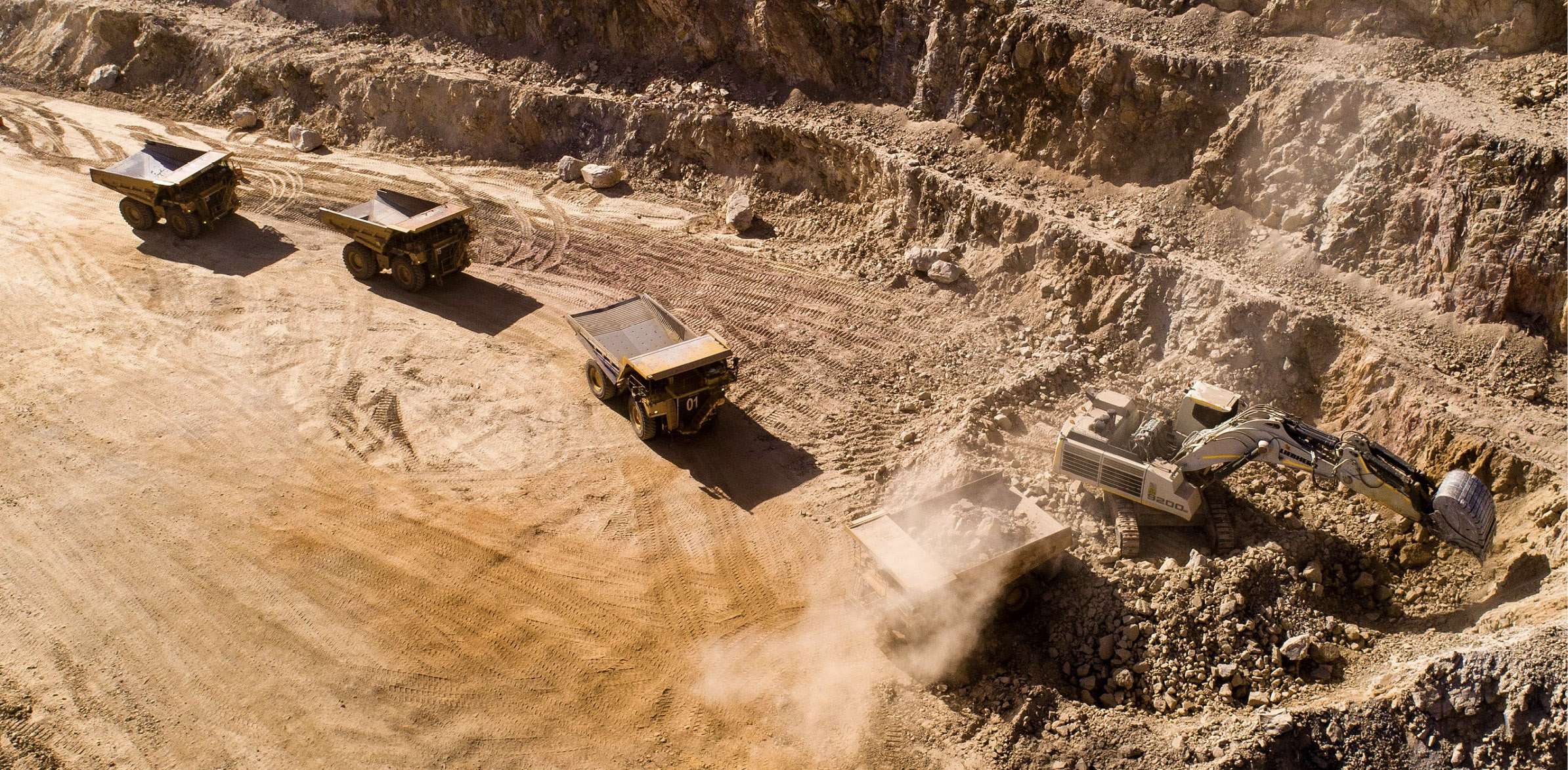 Collision avoidance: a market snapshot
More mines will invest in collision avoidance systems (CAS; also known as proximity detection systems) over the next two years than any other technology bar predictive maintenance. This finding from data analytics company, GlobalData, highlights the importance being placed on the technology by both mines and mining regulators as a way of reducing the number of injuries and fatalities associated with vehicle interactions.
Such incidents still account for a high proportion of incidents in the mining industry: according to the Earth Moving Equipment Safety Round Table (EMESRT), between 30% and 40% of industry fatalities are attributable to failures of vehicle interaction control. EMESRT has been working in this area for almost a decade, and it has been instrumental in defining the challenges involved in collision avoidance, as well as outlining a wholistic approach to vehicle interaction control (page 34).
Collision avoidance is also a focus for the ICMM Innovation for Cleaner, Safer Vehicles project. This collaborative initiative between ICMM members and OEMs aims to support the development of collision avoidance technology that is capable of eliminating fatalities from vehicle interactions, and to make it commercially available by 2025.
Mines in Australasia and Africa currently lead the way when it comes to investing in CAS: according to GlobalData, a third of mines in the former and 29% in the latter have already fully implemented CAS. Only 11% of European mines and 8% of mines in the Americas reported the same level of CAS adoption; the Americas also has the largest proportion of mines to have made no investment in CAS – some 33% of the total.
Both Europe and the Americas also lag behind in intent to invest with just 20% of mines in Europe and 39% in the Americas expecting to invest in CAS in the next two years. This compares to the global average of 49% and 62% of African mines (where South Africa leads the way in terms of regulating for CAS) who said they were expecting to invest either for the first time or to further invest in CAS by 2024.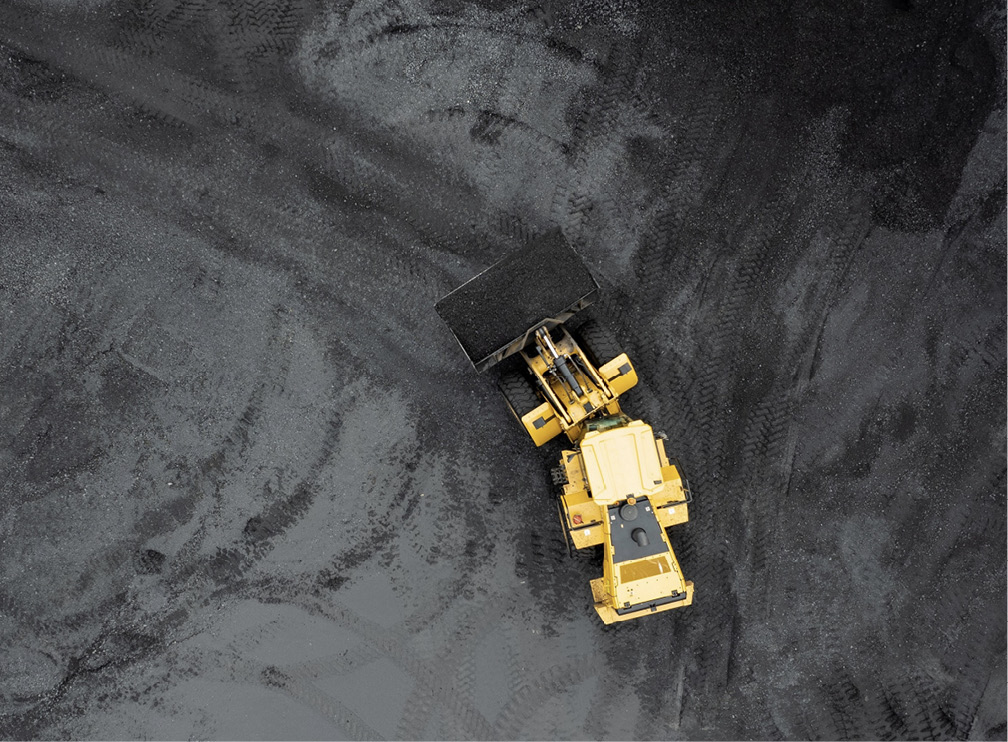 Digital innovation, mine safety, and CAS 
Since CAS began to be talked about in earnest in the mining industry, some 10-15 years ago, the mining technology landscape has changed considerably. Industry 4.0 is opening up a level of digitalization and automation that was unthinkable even a decade ago. These broader trends are also impacting CAS. NAM talked to range of CAS suppliers on the integration of CAS into the new digital mining ecosystem. 
One way in which the digital transformation is changing the CAS landscape is in empowering more flexible and adaptable solutions, explained Anton Lourens, CEO of Booyco Electronics: "The rapid evolution of digital technology has allowed us to invest heavily in software-based solutions, in addition to the CAS systems. This provides even more flexibility and adaptability in meeting the specific needs of the customer. Improvements and customization to these systems can be made in the software rather than in the hardware, so that functionality can be wirelessly set up on site."
Meanwhile, Lourens continued, "the rapid development of sensor and tracking technology is also being harnessed by CAS, and there is great potential in future integration. By combining the power of sensors with information technology, we can capture more data about the location of personnel and machinery. Doing this in real time helps to inform on-mine decisions and guide safety strategies."
In particular, CAS have also been able to take advantage of developments in:
Satellite positioning systems, enabling greater performance in collision algorithms.
Lidar for centimeter-accurate obstacle detection and avoidance.
Wearable technology to enhance context and distribution of safety information.
Smart vision systems that allow intelligent perception of people, vehicles, objects and other risks.
Cutting-edge fatigue detection solutions.
These advances all support CAS in its overall ambition to reduce harm to mine personnel. But perhaps the most significant role CAS will have going forward with regards safety is as an enabling technology for greater degrees of automated and autonomous mining. "Emerging automated mine ecosystems, particularly in relation to loading and hauling equipment, are going to rely heavily on CAS to achieve the necessary safety levels," said Lourens.
This is true because even highly-automated mines are unlikely to be without some human presence. "While autonomous systems support increased safety and reduce the need for human operators, there are often human-operated support equipment working nearby," said Hexagon Mining's Michael Hatfield, head of product for HxGN MineProtect. "For the foreseeable future, autonomous and human-operated equipment will therefore co-exist in hybrid operation."
"Our customers are telling us that their desired end state is one where autonomous machines and manned machines are capable of working together," noted Henro Van Wyk, vice president and general manager, Digital Mine, at Wabtec Corporation. "At this point, there are always areas in mines, even within autonomous operations, where vehicle interactions risks are present. CAS systems will therefore continue to play a role in supporting the mine's critical safety systems where these interactions risks are of concern."
One consequence of this is that CAS must now be able to connect across the range of equipment on site – including wearable technology.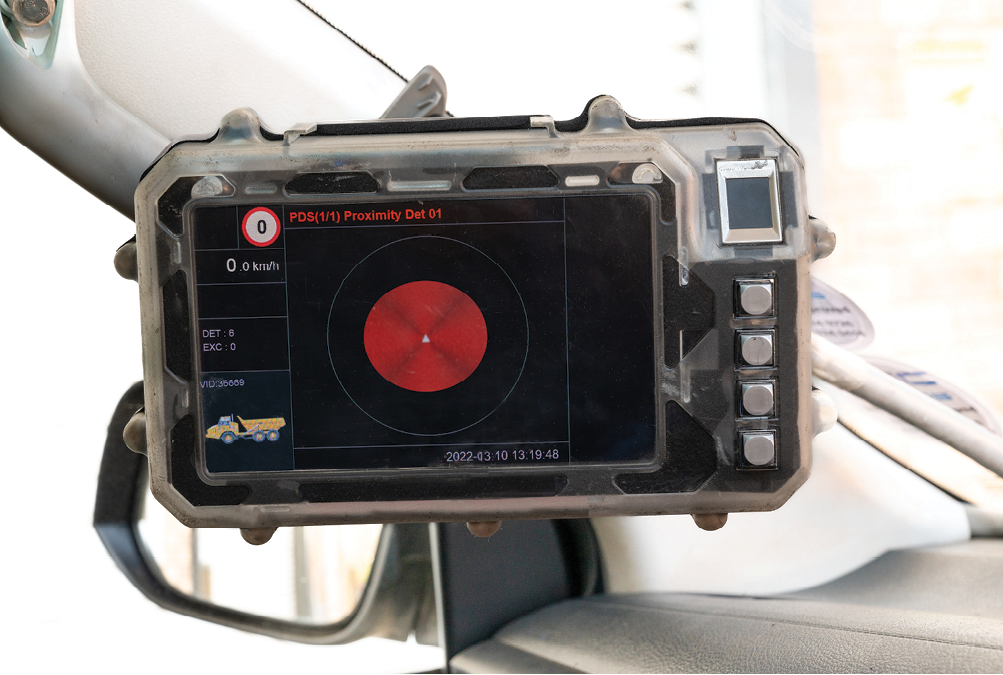 CAS and autonomy 
The role of CAS in autonomy goes beyond safety, however. Once a CAS device is connected to a machine/person and the network, it becomes a rich source of operating data. "Not only do CAS provide solutions that help prevent collisions; these systems also generate, store and analyze data on the movements of equipped personnel and mobile equipment," said Booyco CEO Anton Lourens. "This data is vital for mines to improve their planning on operational aspects like traffic planning and management. As mines automate more of their operations, they will also need this data to continuously improve the control of both people and machines."
It is a point emphasized by Gabino de Diego, business development manager at Torsa. "CAS is the cornerstone of the automated mine, since it is one of the main sources of data. By having CAS sensors deployed in mining vehicles, invaluable data is gathered about the interactions between vehicles, between vehicles and pedestrians, and between vehicles and infrastructure. CAS thus provides a way to measure what is happening in the operation. By using this data, many functions can now be automated, and decisions can be taken in a more analytic way."
This represents a "change in the paradigm" in which CAS integrates with IoT platforms to analyze "not just the interaction between vehicles, but also defined operational KPIs (e.g., traffic flow, vehicle operation in real time)," added de Diego. "CAS solutions are making great strides towards integrating with fleet management systems and other productivity and mine planning solutions," agreed Wabtec's Henro Van Wyk. "This integration provides contextual information to positional data and supports the acceleration of value."
Meanwhile, in semi-automated (remote operated) mines, "CAS must provide to the machinery operators – who may be hundreds of kilometers away – the same sensations that they have while operating the machinery in the mine," continued de Diego. "CAS must therefore be even more accurate than the most experienced operator. It will have to handle the interactions with the other vehicles and pedestrians, in all conditions (weather, lighting, etc.) with maximum precision and provide real-time feedback to the remote operator."
What are the challenges? 
"As in many other matters, the human factor is decisive," said de Diego. This manifests in both operator acceptance of CAS, as well as operator accountability in the face of wide-ranging digitalization. 
"Technology must co-exist with and make life easier for the worker," explained the Torsa expert. "Designing the software architecture of the system is of course vital, but sitting next to the driver of the shovel and explaining that the system is there to help and serve them, and that it has been designed with their comfort and safety in mind, is also very important."
"As mines and equipment embrace sensor technology, there is a risk of data overload inside an operator's cab," added Lourens. "Progress in automation needs to be accompanied by rigorous training and constant engagement with operators – to ensure that solutions are fit for purpose and manageable."
Lourens also noted "another potential unintended side-effect of applying technology is that operators may lose focus on their own responsibility. New solutions need to be introduced within an established safety framework, with strong protocols, to which operators continue to adhere. This will avoid any possibility of operators becoming over-reliant on safety technology, affecting their own sense of accountability."
The challenging and ever-changing operating environments found within mines also pose challenges to the implementation of CAS, and it is "imperative that CAS technology continued to develop to meet those changes," said Michael Hatfield of Hexagon Mining. "Collision warning systems are also only part of the answer. To take zero harm seriously, systems must be implemented in conjunction with a change management methodology to ensure a meaningful safety culture prevails."
Finally, CAS must continue to improve integration with multiple OEM platforms. "This will have to be a collaborative journey between CAS players, OEMs, and end-users on mines," said Lourens. "More effective partnerships will reduce the amount of duplication in our innovation efforts, and speed up the process of finding effective solutions."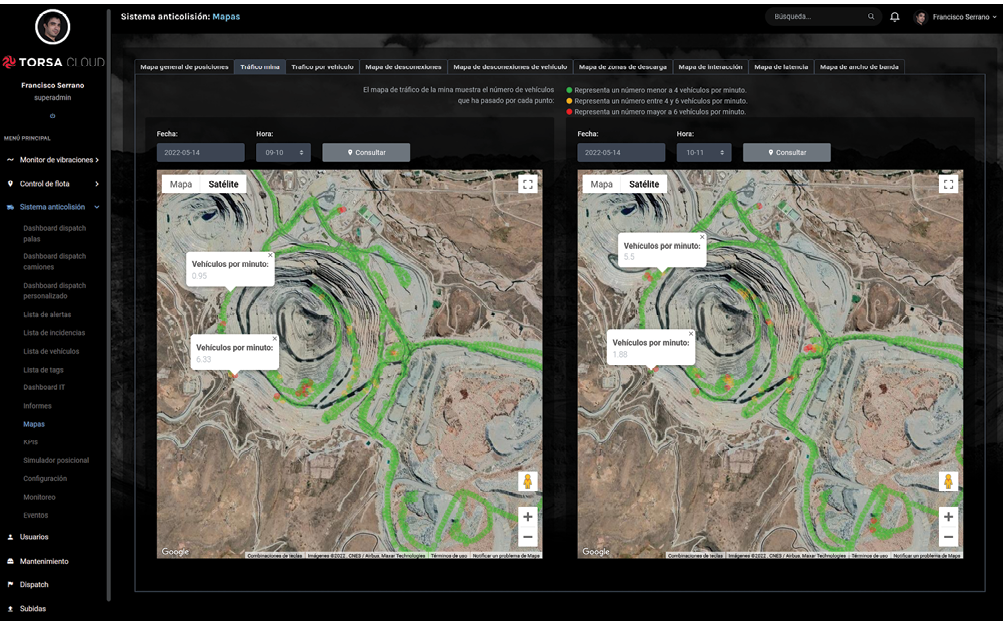 Recent development and next steps 
Booyco Electronics
With the innovative architecture of Booyco Electronics' CXS range of solutions, the company is building steadily more functionality into its CAS solutions. Among the most exciting aspects of its software-driven approach is that the company can now easily upgrade solutions to meet the demands of each specific mining application more closely.
It is also worth noting that Booyco's R&D investment – and the continuous improvement it achieves – cannot on its own garner results. It is the company's close collaboration with customers to carefully assess risk that paves the way to finding the appropriate solution. CAS technology "is, after all, not a 'silver bullet'; rather, it should be the last line of defense in any responsible people and equipment interaction safety strategy," concluded CEO Anton Lourens.
Hexagon Mining
CAS traditionally uses speed and distance as the primary inputs into the collision algorithm. Recent advancements in the HxGN MineProtect CAS, however, incorporate additional layers of context to provide higher-quality, more personalized mitigation advice to the operator. These factors include location, work scenario, and operator alertness level to improve collision alerts and advice. The company's latest CAS 10, launched in March 2022, also comprises smart antenna and a 5-inch in-cab display. The smart antenna integrates GPS, radio frequency, Wi-Fi, LTE, and ultra-wideband time-of-flight technology in a single device. The display integrates information from CAS, radars and personnel proximity. Importantly, it has also been designed with operator usability in mind, as Michael Hatfield explained:
"CAS solutions are not just for site operation managers and stakeholders to oversee safety; at the end of the day, the vehicle operators using the hardware matter most in the pursuit of zero harm. They are kept safer and empowered through collision avoidance. Our latest CAS solution was built with vehicle operators in mind. Using their feedback, we created our touchscreen display monitors, which show not only position and distance but vehicle types. The monitor has auto-dimming capability and is unobtrusive inside the vehicle cabin. At less than five inches wide, the display doesn't clutter their line-of-sight as it works to alert and warn them of other personnel, vehicles and equipment."
HxGN MineProtect CAS connects to a web-based reporting and analytics platform that combines CAS data with information from the company's operator alertness system (OAS). This assists in monitoring and controlling critical-risk events and trends via live visualization of all CAS aspects: from identifying collision and high-risk locations, to analyzing over-speeding trends, and delivering daily safety reports. It has also become a platform for the company's sensor-driven systems: HxGN MineProtect Vehicle Intervention System (VIS) and HxGN MineProtect Personal Alert:
VIS meets the standards of EMESRT Level 9 intervention control (see sidebar for more on EMESRT levels of control) to slow and/or stop the vehicle when the operator does not react appropriately to an alarm.
Personal Alert is the industry's first accident-avoidance device for use by field personnel.
Torsa
In the short term, "CAS will remain an aftermarket product," said Gabino de Deigo. "However, CAS will progressively take more control over the vehicle, as demonstrated in the international standards, such as ISO 21815, and international working groups, such as ICMM, where we are one of the companies collaborating in the Innovation for Cleaner, Safer Vehicles project.
Ultimately, CAS will become "embedded in the vehicles, as a native system. As has happened in the automotive industry, OEMs will engage with CAS specialist suppliers to integrate their solutions with the current control systems in the vehicle to provide a cleaner space for the operators to work, reducing the number of systems they have to look after. Both as aftermarket and native systems, however, new CAS are becoming more of an IoT technology than a way to control the interaction of the different vehicles and pedestrians in the mine: a way to gather data from the operation in order to optimize it, by artificial intelligence and machine learning data processing."
Torsa is currently working to bring its CAS expertise to the underground mining space, with first tests of its underground solution underway at mines in Latin America, and commercial availability targeted by the end of this year or beginning of 2023.
Wabtec
Wabtec's next generation Digital Mine CAS solution is a "major step forward in 'best of breed' functional performance in sensing accuracy, rules and intelligence, user experience, and EMESRT Levels 7-9 vehicle interaction controls and scenario solutions, including EMESRT Level 9 intervention controls for all production speed ranges," said Henro Van Wyk (see sidebar for more on EMESRT levels of control). The company is now in the process of transitioning this solution to the V2X (vehicle to anything) protocol, which will enable steps towards interoperability between autonomous machines and manned machines.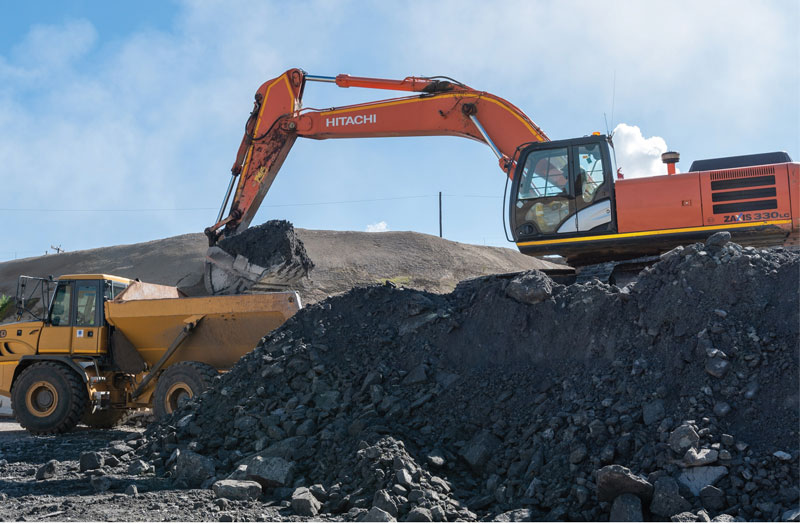 ---
EMESRT Vehicle Interaction Control Project
One industry body that has been working on the topic of vehicle interaction for almost a decade is the Earth Moving Equipment Safety Round Table (EMESRT).
EMESRT was set up in 2006 to give mine operators a common voice with which to influence how original equipment manufacturers (OEMs) design and build their products. Its Vehicle Interaction Control Improvement Project was started in 2013, as the industry users were experiencing problems with the development and marketing of proximity detection (PDS) and collision avoidance systems (CAS). The project community has more than 183 members from 64 organizations that include both mining companies and OEMs, as well as regulators (including MSHA and NIOSH), researchers and other industry bodies.
The project initially focused on awareness, advisory and intervention (PDS/CAS) technologies – but it quickly realized that improving vehicle interaction would require a wider-reaching approach. The project scope was expanded to include both design and operational controls in a nine-layer model of control effectiveness (Figure 1).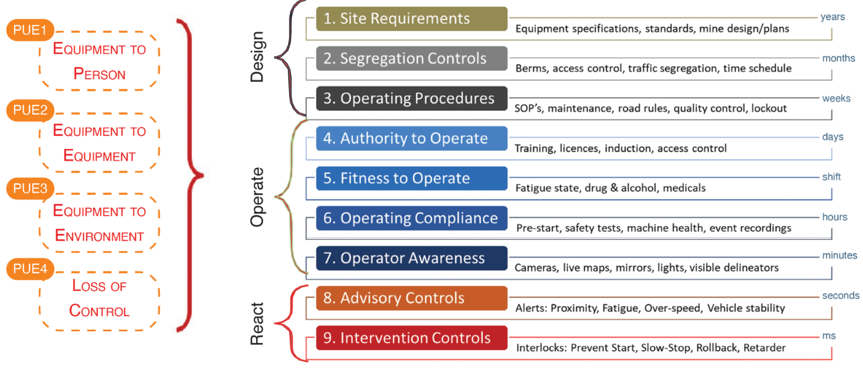 This change was "driven by a systems level understanding that vehicle interaction controls are multi-level, interconnected, dynamic, and that many are dependent on the decisions and actions of people to sustain effectiveness," explained Glencore's Tony Egan, who leads the project for EMESRT with Matthew Clements of Anglo American. Successful react-level controls (Levels 8 and 9) – those traditionally associated with PDS/CAS – therefore require "a comprehensive baseline understanding of design and operate controls (Levels 1-7) and their failure modes because, during operations, there is an ongoing and constantly-evolving interdependence between each three areas of control."
Since it began its work, EMESRT has published a range of resources for both mining companies and OEMs at its online Vehicle Interaction Knowledge Hub. The hub takes a journey model approach, grouping resources under four interlinked and progressive questions:
Why is this [vehicle interaction control] an industry issue?
Should we change? This includes a maturity framework and self-assessment guide to help mining companies establish where they lie against leading practice.
How do we gain support [for vehicle interaction control initiatives]?
What do we change? This includes the EMESRT Vehicle Interaction Control Improvement Project Guide, which
aims to assist operating mines deliver improved vehicle interaction control. It's based on processes and approaches that have already been developed and applied at EMESRT member companies.
Underpinning the EMESRT approach is its Vehicle Interaction Control Framework, which was developed to redefine a wholistic approach to how the mining industry thinks about vehicle interaction from a risk-based to a control-based approach. The framework therefore begins not with risks but with 13 required operating states (ROS), e.g., that vehicle operators maintain adequate clearances /distances. It then moves on to credible failure modes, which create a loss of the ROS, and finally to the business inputs required to prevent the failure modes occurring, and thus deliver the ROS.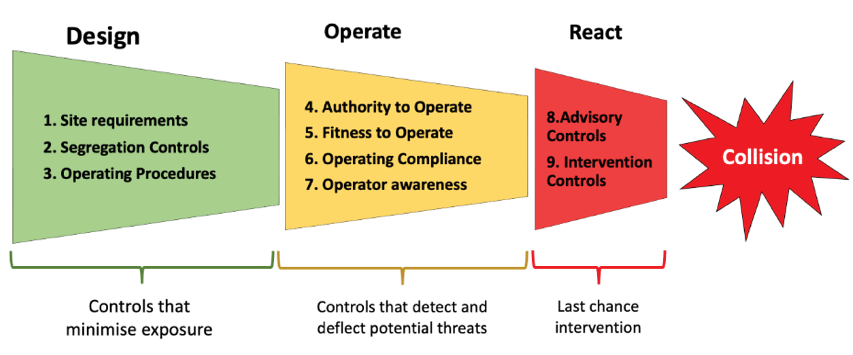 What is interesting about the ROS – and reinforces the fact that vehicle interaction should take a holistic approach – is that only one deals with PDS/CAS, as these are generally understood: ROS 7 states that "alarms alert operators to nearby hazards and operator takes appropriate action." This is not to say that EMESRT believes these systems to be unimportant – just that "they are not the silver bullet many thought they would be when it comes to avoiding accidents and facilities", said Egan. "They are the tools of last resort."
But still a vital tool. And improving their performance remains an important part of EMESRT work.
"We have recently published a range of functional performance scenario storyboards that bring together the Control Framework aspects with specific vehicle interaction scenarios encountered by operators," explained Egan. "These storyboards provide a visual and dynamic reference point for PDS/CAS designers to help them better understand what is required by the operators in dealing with specific scenarios. In doing so, storyboards help code systems to deliver improved situational awareness so that we – as one example – avoid over-alarming and desensitizing the driver to audible warnings."
The utility of these storyboards is also not limited to PDS/CAS systems designers. "There's a whole range of things you can use these for because they are such as succinct way of gathering the key functional performance information; for example, they can be used for operator training," said Egan. "But they also provide a really valuable insight into what we are trying to do and how dynamic and complex dealing with vehicle interaction really is."
Core to the Vehicle Control Improvement Project has been engaging with ICMM to leverage their peak industry association of 27 global mining companies. EMESRT is a strategic partner and directly contributes to the ICMM Imitative for Cleaner Safer Vehicles vehicle interaction stream. Furthermore, contributors from EMESRT member companies have applied engineering approaches and logic to develop resources that include comprehensive and adaptable project plans, tools and processes that consider human factors and prepare operations for vehicle interaction technology implementations.
Further information about the EMESRT Vehicle Interaction Control Project and the resources mentioned here can be found on the EMESRT Knowledge Hub: https://emesrt.org/journey-v2.