Cost, environmental considerations, specific application – all are key to the decisions being made at surface mines when it comes to lubricants and greases. However, these decisions needn't be complicated.
By Thomas McClary, Director of Lubricants and Specialty Products, Ridgeline Lubricants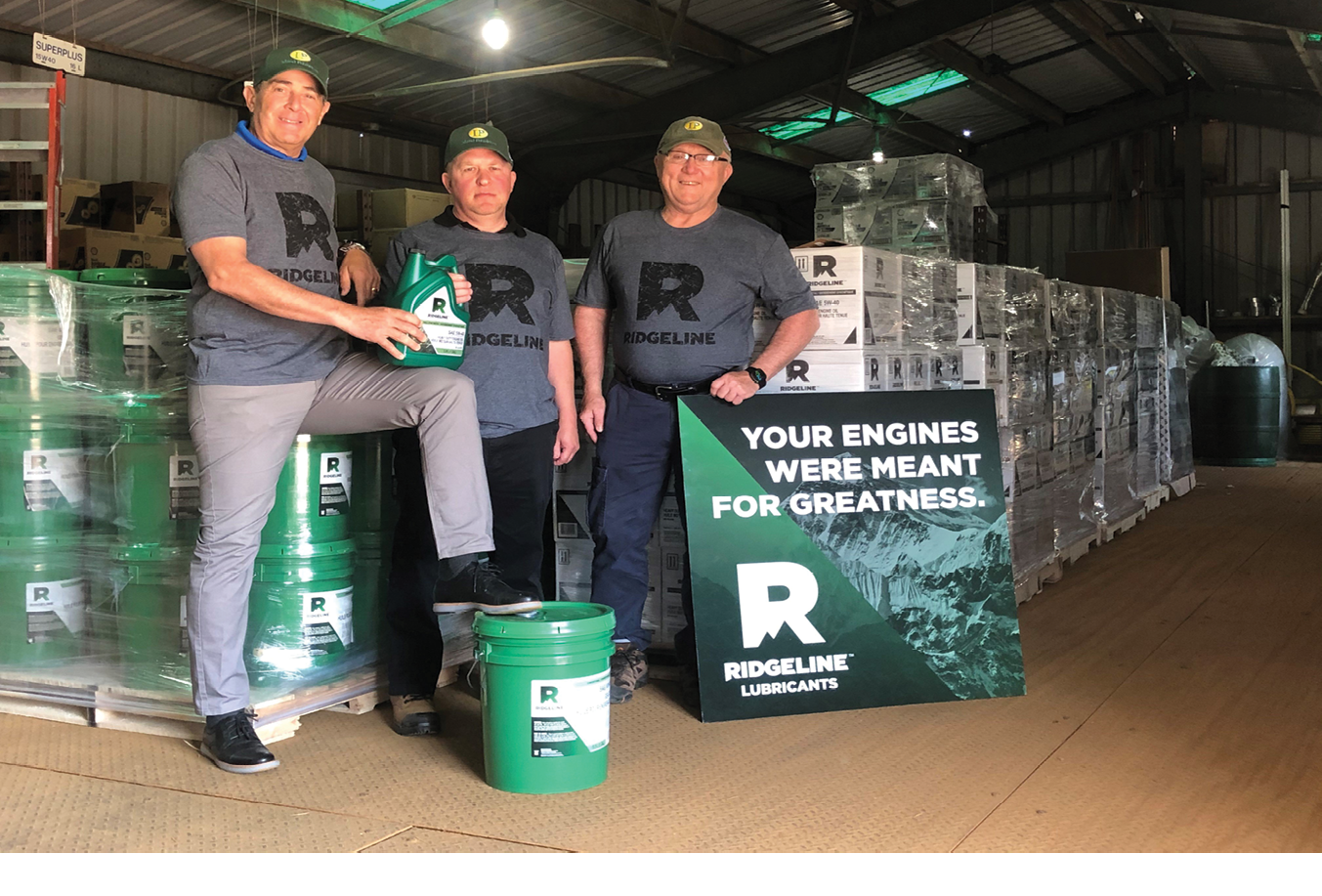 You are likely familiar with specialty lubricants and greases if you operate scrapers, draglines, dozers, loaders, hydraulic shovels or rock drills. You may not know, however, that various components of your equipment require different lubricants based on numerous factors.
Both mobile and stationary equipment parts require lubrication to function correctly, making your choice of lubricant an essential decision. It is necessary to consider environmental conditions, product application, local laws and regulations – and maintenance – to ensure your equipment runs as efficiently as possible. This will help ensure your equipment positively contributes to the bottom line.
Environmental factors
The environment significantly impacts how well a lubricant will perform in mining. For example, one may perform well in a hot and humid environment, while another may prefer a cooler, more dry climate. Other environmental factors impacting lubricant performance include dust, dirt and water.
In mining, the three most important factors to consider are high temperatures, extreme pressure and dust and dirt contamination. Most consider those factors for their mobile equipment pieces; however, an area most often not considered is the diesel motor engine itself. We are seeing many companies switch to a full synthetic 5w40 or 5w30 versus 15w40. These full synthetic oils provide increased protection against harsh environments.
Considering a full synthetic motor oil and other quality oils for mobile and stationary parts should be a priority for overcoming environmental effects on equipment.
Application considerations
Another important consideration is the application purpose for the product. With a mix of mobile and stationary equipment, you should invest in lubricants and greases for the specific application. To keep it simple, a majority of lubricants in mining can be lumped into three categories to determine application: multi-purpose oils, heavy-duty lubricants and greases. 
Multi-purpose oils can be used in motors and some gear applications, such as transmissions and hydraulic systems, while heavy-duty lubricants are best for enclosed gearboxes. Greases are best for standard industrial bearing applications and specialized mining products.
Before ordering or applying a lubricant, oil or grease, you should ensure it fits the application and meets OEM standards for the equipment.
Local laws and regulations
As more states and provinces put regulations in place for mines operating near waterways, it is crucial to stay current on laws requiring bio-friendly oils. 
I recommend getting ahead of the curve and investing in reliable bio-friendly oils that have a proven record of strong performance and meet strict environmental regulations. That way, if regulations are set or become more specific, you already have a bio-friendly lubricant you trust that meets these requirements.
For example, Ridgeline Lubricants offers a diverse line of high-viscosity, environmentally acceptable lubricants that, under normal operating conditions, may exceed the performance of conventional products.
Maintenance schedules
A proper maintenance schedule can help you identify a minor problem before it becomes significant and costly. Ensuring your team follows OEM guidelines and recommendations is always a good policy when beginning a proper preventative maintenance program. 
However, keep in mind that factory-recommended maintenance intervals are a minimum standard and are based on normal operating conditions. This may vary depending on local climate and a specific site's environmental concerns like dust, mud, humidity, ice, snow, rain and excessive temperature fluctuations. It can also vary according to the operator load on the machine.
Along with OEM recommendation compliance, we highly encourage implementing a used oil analysis program. Oil analysis enables a starting point or baseline in which one can follow and study trends. This type of program also allows for a scientific and data-focused approach regarding where to establish oil drain intervals. Additionally, used oil analysis programs are helpful when analyzing information from a sample report, such as viscosity, wear metals and the presence of water.
The most important aspect in your maintenance schedule is consistency. If you conduct samples or changes at 250 or 500 hours, it is critical to consistently sample and/or change the oil at those intervals, as this will create patterns within the sample reports. Those patterns make it easier to analyze the results and identify potential problem areas. If you see problems arise, perhaps the service intervals need to be shortened.
Effects of improper maintenance
Improper equipment care or an unreliable preventative maintenance schedule can cause unexpected and increased equipment downtime and costly repairs. A machine in the shop is unproductive and can easily cost a company hundreds of thousands of dollars. Downtime can lead to an increased cost of ownership and, ultimately, lower profits. In addition to these inefficiencies, worker safety may also be at risk.
You can easily avoid lower profits, inefficiency and safety concerns by choosing the correct lubricant and performing proper equipment maintenance. If you consider the climate, applications and maintenance requirements, you will be able to keep your machinery running at optimal levels throughout the year.
Tom McClary is the director of Lubricants and Specialty Products for Parkland and its quality, high-performance and temperature-resistant lubricant brand, Ridgeline. He is a 23-year petroleum industry leader in North America and a growth catalyst in lubricant, fuel, DEF, specialty and ancillary markets.