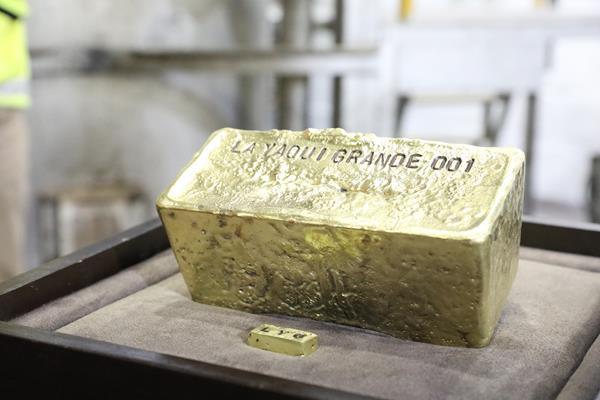 Alamos Gold has begun initial gold production at its La Yaqui Grande mine in Mexico, following the completion of construction earlier this month – ahead of schedule.
The Canadian-based gold producer said a total of 991 ounces of gold were produced from the initial pour. La Yaqui Grande is expected to produce approximately 3,000 oz. in June, which Alamos said is already factored into second quarter consolidated production guidance of between 100,000 and 110,000 oz. of gold.
"La Yaqui Grande represents another in a long line of discoveries that have continued to extend the mine life of the overall Mulatos Complex since it began producing in 2005," said John A. McCluskey, CEO and president.
"Given its higher grades and recoveries, La Yaqui Grande underpins a strong outlook for Mulatos with higher production and lower costs driving growing free cash flow in the second half of this year and beyond."
Mulatos, Alamos' flagship operation, is a conventional open-pit, heap-leach operation in Sonora, Mexico, with gold recovered through a carbon-in-column circuit.
Source: Alamos Gold