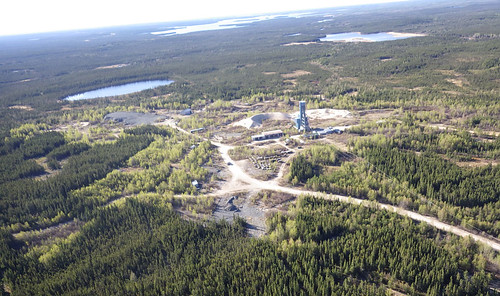 Alamos Gold said the federal Environmental Impact Assessment for its Lynn Lake gold project in northern Manitoba, Canada, has been completed and a positive Decision Statement has been issued by the Minister of Environment and Climate Change Canada.
Additionally, in accordance with the Environment Act, the Province of Manitoba has issued Environment Act Licenses for the project's MacLellan and Gordon sites.
"Achieving both of these important regulatory milestones for the Lynn Lake gold project represents a multi-year, collaborative effort by our team and our commitment to environmental sustainability," said Alamos Gold President and CEO John A. McCluskey.
"Lynn Lake is a significant opportunity to drive the future growth of our business in Canada, with the potential to increase our annual production to approximately 800,000 ounces of gold per year."
Having achieved these milestones, the miner said it will continue obtaining other project-related permits as well as negotiating formal agreements with directly affected First Nations.
An updated feasibility study is expected to be completed during the first half of the year.
The Lynn Lake gold project is a strategic, lower-risk opportunity in a past-producing gold camp. It consists of five near surface deposits and has significant existing infrastructure.
Source: Alamos Gold