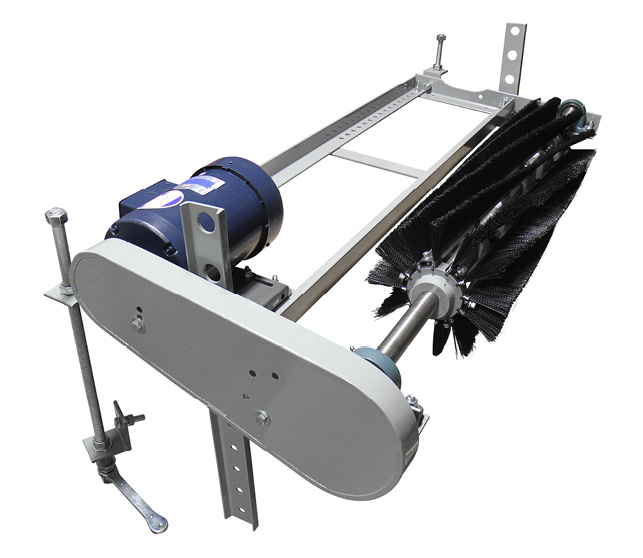 Michigan-headquartered Conveyor Components Company has added a smaller version of its most popular brush-style conveyor belt cleaner, the Model SBR, which it said is a new, efficient way to remove fines and carryback material.
The model's predecessor, the Model BR, was reduced in size from that heavy-duty version to create the new release.
The company said the cleaner uses an electric motor to drive a helical shaped, open-face brush to remove build-up from the belts. It is hanger rail-mounted with an oversized width to permit customization in the field to allow mounting on most conveyors.
A self-cleaning brush on the new Model SBR will not clog or load and, when the new release is mounted beneath the head pulley, excess material is sent back into the discharge stream.
The cleaner is available with optional polypropylene bristles, or nylon bristles are standard on the product.