What's old is new again, even in coal preparation, and this Kentucky facility is outlining its own legacy.
By Donna Schmidt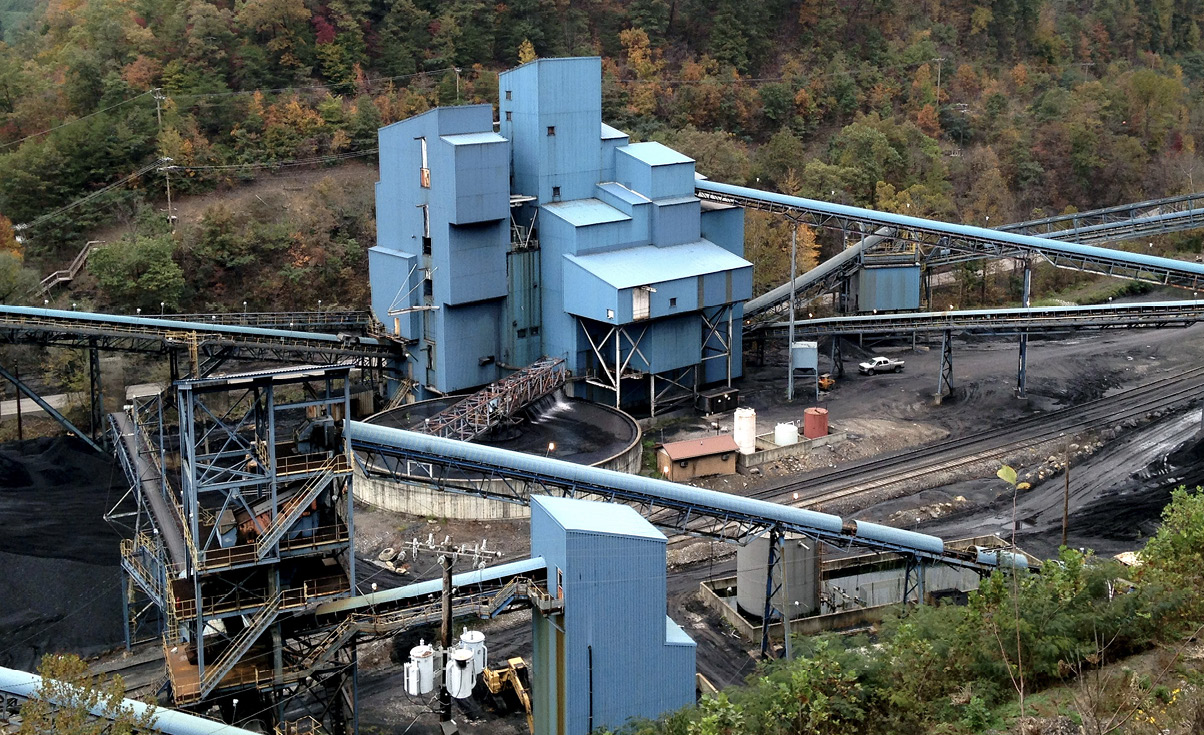 The heart of the eastern Kentucky and southwestern Virginia coalfields are dotted with coal operations large and small, as well as their respective coal preparation plants. With that comes competition, of course, but also results in many miners seeking a way to rise above the others though reputation, ingenuity, a top-level product and, of course, safe production.
Among those dots are a collection of mines and facilities that are owned by a relative newcomer to the mining community, Clintwood JOD. While the company may be a more recent addition to the region, its mines and properties are not – many have the historical element of being held by Cambrian Coal, predecessor TECO Coal, and Tampa Electric ancestor Gatliff Coal, while others came from Clintwood Elkhorn Mining, which is now nearing its 35th anniversary in business.
Clintwood JOD, formed in the fall of 2019 with the takeover of former Booth Energy Cambrian Coal metallurgical assets, has made its presence known with its high-volatile A metallurgical-grade coal – tonnage which represents one of the last low-cost contiguous large reserves left in the United States.
There is great value in diversification, and Clintwood knows that as well. While its contemporaries are mining for one or two end markets, it has worked to serve steel producers as well as active carbon and ferroalloy producers and produced a byproduct thermal coal for the nation's power grid.
Clintwood JOD's 72 million tons of reserves are divided and operated by two divisions, the Biggs Plant in Kentucky and the Hurley plant in Virginia. The No. 2 preparation plant in Feds Creek, Ky., just off of the rural Highway 194 in Pike County, is fed by seven single-section contract deep mines and two surface mines.
As coal reaches the surface of the Cavelier, Falcon, Eagle One, Quality 2, and Jet mines (Quality 1 and CSS are currently scheduled to start soon), it is trucked via tandem or tractor to No. 2, a 650-ton-per-hour facility that houses a unique line-up of equipment including a Daniels H.M. wash box, 28-inch Krebs cyclones, MDL five-turn spirals and a 15-foot diameter flotation cell from Eriez.
The plant was constructed in 1996 by former owner TECO and came online in April 1997. Its design was the brainchild of Powell Construction and its founder James Powell (who passed away in March 2022).
According to CEO/COO Chris Adkins, (former Massey COO), the initial design involved a number of key items that keep it running at a 90-plus percent availability even today: a state-of-the-art PLC control system, unit train loadout system, re-wash circuit and circuitry to manage middling.
"The plant was designed specifically for these coals."
Today's flow sheet follows that same mission and has been designed for overall efficiency. Safety is a crucial part of No. 2's everyday success, from the presence of an inside center well hoist to access floors, advanced lighting and concrete flooring throughout. With the recent addition of vice president Billy McCoy, several needed upgrades are in the works for this facility.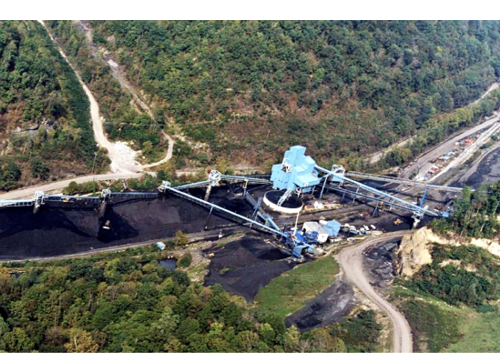 Maintenance and controls
Adkins explains that there is a programmable logic controller (PLC) to monitor and control the plant's processes; at the time of construction, it was state-of-the-art, so it has stood the test of time for its needs, staffed by three experienced control room operators. A backup computer is also at the ready. However, he added, the plant is seeking to upgrade its PLC system. 
While no timeline or capital investment plan could be disclosed at press time for that project, Adkins said it is devoting time to considering the plant's needs for today and tomorrow.
"Very little modernization has been done within the coal industry since 2012," he pointed out. "We are looking now at both our plants [Clintwood has two] to determine what upgrades are needed and where the technology is at this point. It's been a long time since our system was upgraded, and we believe there is opportunities that will yield quick payback on the investment. Superintendent Homer Sullivan and his team have done a fantastic job over the years with this facility. It is now time to make a few modernizations to the box and increase our recovery in some areas."
People
No. 2 employs a total of 32, each working eight-hour shifts five days per week. Management employees, according to Adkins, have been on-site since the plant's construction and each possess extensive knowledge on their positions as well as the inner workings of the facility. 
Maintenance staff work third shift after two production shifts, also on the same eight-hour-day schedule. The maintenance staff, which is made up of 10 workers, are also highly trained with an average of 16 years on the job.
The plant follows a formal safety program where everybody has a strict focus on safety – in fact, Adkins calls their safety mission Priority 1.
"Each individual is a safety person and can make decisions in regard to any safety issues at any time," he said.
"We have two full-time safety people within our company that teach EMT classes, electrical, safety programs and educational classes. As within most mining companies, we also have safety meetings, audits, incident reports and evaluations, training, inspections and have liaison with state and federal inspectors; however, when a member knows that he is responsible for his own safety and that of his fellow co-worker, you see attitudes change."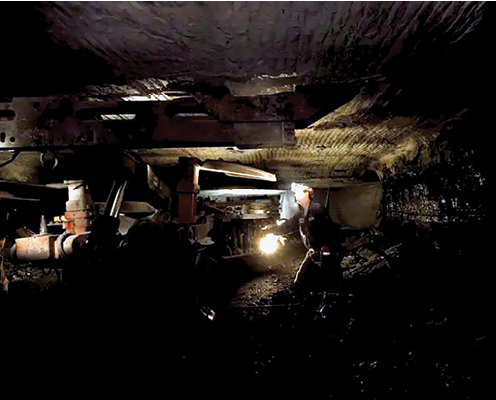 Nuts and bolts
No. 2 has a magnetite consumption of about 3.5 per clean ton, high for the region, with a 5:1 ratio. As tonnage enters the final stages of the process, it travels through Decanter 44×172 dryers for flotation and its CMI EB-36 converts to 40 in. The 120-ft diameter thickener is 15 ft in depth and powered with an Eimco drive.
Phillip Willis who has been with the property since the TECO days said it has conducted a number of research and development efforts at No. 2 to determine options that will offer the greatest efficiency potential.
For example, it has research dry cleaning for refuse fill and additional recovery, as well as a solid bowl decanter to dry material with less than -325 mesh product. The samples have been submitted to the University of Kentucky and to Virginia Tech for rare earth element (REE) research.
While there are no current R&D projects taking place at the facility, management is undergoing evaluations for the replacement or supplementation of its belt presses with a slurry cell field and an upgrade of the plant.
About Clintwood's Mines
The Belcher, Kentucky-based operator today has a total of 12 deep mines, with four active surface mines and two highwall miners, all of which produce a metallurgical product. Owned by New York hedge fund Richmond Hill, the company seems to have hit the market at the right time. Its properties in Kentucky and Virginia are positioned to take advantage of the rising HVA markets around the globe with no shortage of sales opportunities in sight. 
In all, Clintwood has a reserve base of over 72 million tons. Between No. 2 and its sister plant, the preparation facilities of the company process almost two million tons of clean production each year.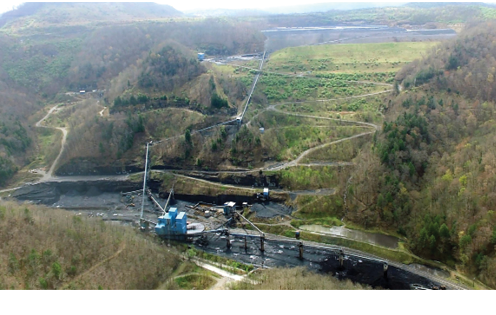 Sales and opportunities
In a region where many of its neighbors have experienced the headache of sales challenges during coal's rough market, No. 2 has fared well because of its high quality and attention to its diverse group of end-use customers. The plant has both domestic and international clients for its HV-A met with 7% ash, less than 1% DS and measuring 33.5 D vol.
As for the plant's opportunities, it is again that open flexibility and focus on diversity that keeps No. 2 flowing along successfully after well over two decades of service. For example, Adkins noted, management keeps a staunch tie to local vendors as well as to the use of domestic products: "I have found through my years that keeping an open mind to changing technology is imperative."
Another opportunity is Clintwood's plans to increase both the production and the longevity of this property. As a facility that has made its mark through both the highs and lows of coal's cycles, it deserves the positive treatment, according to Adkins.
Some of that comes from its predecessors, Cambrian Coal, which fell into bankruptcy in 2019 and left the mines and plant of what would become Clintwood JOD on the edge of closures that could have been a permanent and fatal turn for all of the assets.
"Currently we have about 72 million tons of coal reserves and would like to get our production to about 2.5 million t/y," he said of the company's current picture.
"The downturn in the markets and the pandemics from 2012 through 2021 were a challenge for this property. A bankruptcy occurred [with the] prior owners, which allowed us to pick up this company.
"We feel like a Phoenix rising  from the ashes."
Supply chain hiccups: overcoming obstacles
Clintwood JOD, formed in 4Q19, inherited various equipment, sitting idle with parts removed during the previous company's bankruptcy to keep working machines running. 
With this idle equipment and numerous permits, management began the painful, expensive rebuild process on its surface fleet.
Meantime, new equipment was purchased from Caterpillar for December 2021 delivery which, due to parts supply chain issues, was delayed to April 2022.
With orders to fill, the miner resurrected over 30 machines and expanded from three to five spreads over four surface mining jobs. Its plans are to bring another surface mine online in the near future as well as two deep mines and boost production to 2.25 Mt by 2023.
"There are advantages to being a small company," Adkins said. I've been fortunate to have operated organizations shipping 45 million tons of metallurgical coal, and to now get to dust off one that will run a little over two million. It is all about the people around you. It takes a great team, and we have one here."