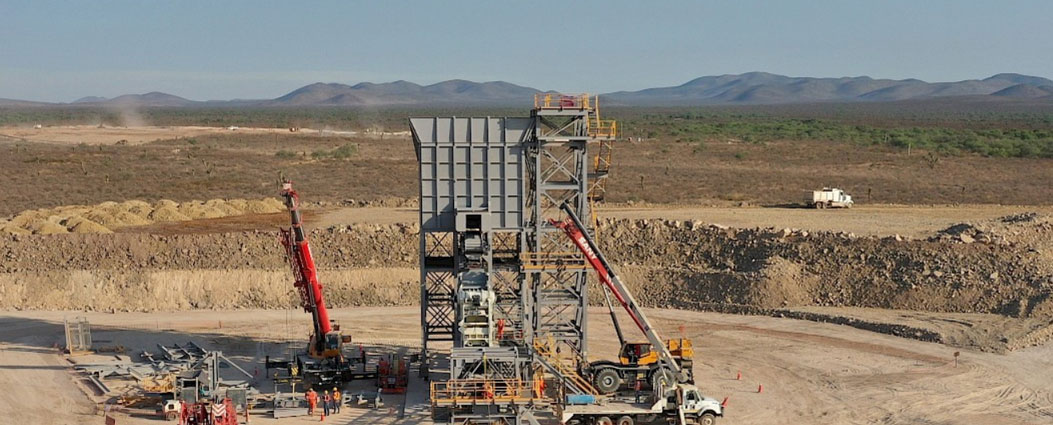 Canadian producer Orla Mining has announced commercial production has started at its Camino Rojo oxide gold operation in the Zacatecas state, Mexico.
The declaration comes after the operation completed a successful commissioning period, including the ramp-up of mining and processing to sustained throughput levels in excess of 75% of its designed nameplate capacity of 18,000 tonnes per day.
"All major construction activities have now been completed and Camino Rojo has demonstrated its ability to sustain ongoing production levels. The operation will continue to seek opportunities to improve and optimize the throughput and availabilities to achieve and ultimately exceed design nameplate capacities," the company said.
Orla announced in mid-December 2021 that the mine had recorded first gold on schedule with the miner's plan. It totaled 1,278 ounces over three bars that contained about 770 oz. of gold and 510 oz. of silver.
"In reaching commercial production at Camino Rojo, we have completed our transformation from explorer through developer to producer in three years," said President and CEO Jason Simpson. "Today, the team will celebrate this success but tomorrow we will focus on how to grow our production."
The Camino Rojo mine, a gold and silver open-pit and heap leach operation, is 100% owned by Orla and is projected to have a 10-year mine life. Orla also wholly owns the proposed Cerro Quema asset in Panama.
Source: orlamining.com