Hitachi Construction Machinery Americas (HCMA) has launched the next chapter for the company in North America and Latin America. On March 1, HCMA officially began leading the Hitachi brand's construction and mining equipment sales and service support efforts.
At a commemoration celebration event held for employees at the HCMA headquarters in Newnan, Ga., Alan Quinn, HCMA chief executive, and Yasushi Ochiai, Hitachi Construction Machinery (HCM) executive vice president and executive officer, outlined what customers, dealers and the industry can expect moving forward.
During his address, Ochiai said that this expansion in North America and Latin America will be one of the most important for the company in the 70 years that HCM has been developing, producing, selling and servicing construction and mining machinery.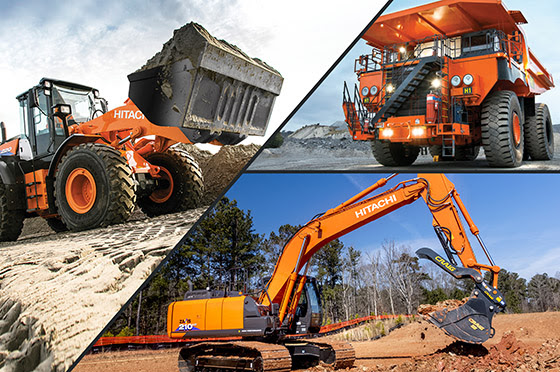 "It has been the dream of many years for HCM to explore its own business in the region, not only with wheel loaders but also with other products, services and solutions. Expansion of business in the Americas will give further momentum to the development and production of new machinery, and the promotion of sales and services. The Hitachi Construction Machinery Group will become a true global player."
Quinn added that "we are preparing to launch new machines and technologies while focusing on having a more direct relationship with our customers and dealers. We will do whatever it takes to be the best supplier our customers and dealers work with."
On the mining side, Senior Director, Mining Equipment Sales Babliton Cardoso recently met with dealers and mining executives at the 2022 MINEXCHANGE Conference and Expo in Salt Lake City, Utah.
"It was a great event, and there is a lot of excitement in the industry for this new chapter in Hitachi's history of delivering innovative and dependable mining machinery. Many people told us they've been waiting for us to make this move. Our team looks forward to working with them for many years to come."
To support dealers and customers, HCMA is expanding its corporate headquarters with the addition of a 400,000-sq.-ft. parts distribution center and more personnel.