Cameco revealed in its recent fourth-quarter earnings report that it will restart its McArthur River mine and Key Lake mill in Saskatchewan, Canada, after nearly three years of being in care and maintenance.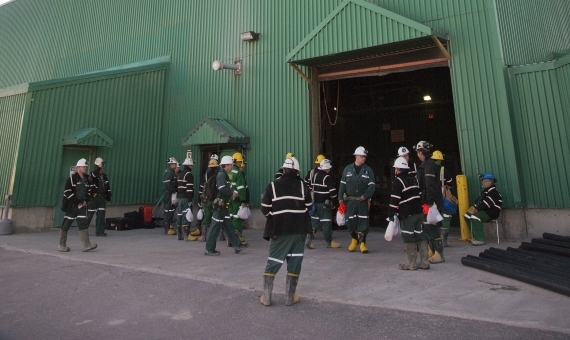 The company said it made the decision based on continuing improvements in the uranium market and will ramp up the operation to 60% of capacity, or 15 million pounds annually, by 2024. It anticipates its neighboring Cigar Lake mine to reduce its output to 13.5 million lbs. this year, or 25% below capacity levels as it targets 5 million lbs. from McArthur Lake in 2022.
With commissioning complete, Cameco said it will likely incur about $15 million to $17 million per month at McArthur River and Key Lake for operational readiness costs. It said that umbrella of expenses includes all costs associated with care and maintenance in addition to the costs to complete critical projects, performing maintenance readiness checks, and recruiting and training sufficient mine and mill personnel before beginning operations.
"It will take us some time to transition McArthur River/Key Lake from care and maintenance to its planned production capacity as we complete critical automation, digitization and other projects, execute maintenance readiness checks, and achieve sufficient recruitment and training," President and CEO Tim Gitzel said.
"As we ramp up to our 2024 planned production capacity, we expect to see a significant improvement in our earnings and cash flow."
McArthur River is 70% owned by Cameco; it holds 83% in Key Lake.
Source: Cameco