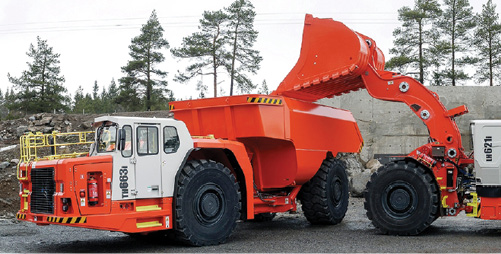 Sandvik announced in late December it had inked a deal to take over Australian mine planning software maker Deswik, and that the newly acquired company would be a major component to the establishment of new division Sandvik Mining and Rock Solutions' Digital Mining Technologies.
The OEM said Deswik fills a value chain gap in its offerings, giving it upstream coverage and allow for end-to-end optimization solution opportunities, including the incorporation of electrification at the mine planning stage. Deswik's core suite includes computer-aided 3D mine design, scheduling, operations planning, mining data management and geological mapping.
Deswik, which had been a privately owned company, forms one of three cornerstones in Sandvik's newly created Digital Mining Technologies division, which has been established to accelerate execution of Sandvik Mining and Rock Solutions' strategic priority for underground sustainability and productivity solutions. The new division will also include Sandvik Mining and Rock Solutions' automation solutions and the Newtrax telemetry and collision avoidance solutions.
"Mine planning and operations management is a key growth opportunity, and this complementary acquisition and our new Digital Mining Technologies division will strengthen our digital offering and enable us to provide customers a more comprehensive suite of technologies," said Stefan Widing, president and CEO of Sandvik.
"Deswik's second to none software suite combined with Sandvik's digital and automation offering creates a clear world leader in digital solutions for the mining industry. Combining Deswik's skills in mine planning and scheduling with our equipment and automation expertise will open new opportunities for optimizing our customers' mining value chain" says Henrik Ager, president of Sandvik Mining and Rock Solutions.
Both parties agreed not to disclose financial details for the deal, which is expected to close during the first quarter.