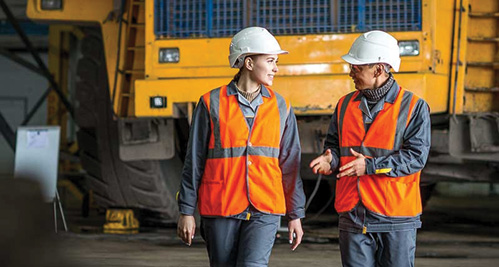 Digitalization, software and autonomous technology group autonomous technology Hexagon AB acquired underground drilling technology firm Minnovare in January in a deal for an undisclosed sum.
Hexagon Mining division CTO Rob Daw called the integration of Minnovare and its solutions into Hexagon will be "invaluable for those customers seeking greater accuracy and speed and cost improvements, and also both fast-tracks and boosts its own underground development roadmap while adding strength to its drill and blast portfolio."
"As surface ore deposits are exploited, mines are increasingly pushing deeper underground for minerals and metals. Minnovare specializes in eliminating the manual, labor intensive, and unproductive processes in underground mining that lead to blast-hole deviation, dilution and downtime," Hexagon noted of the new move.
"Its advanced hardware and data-capture software combine to deliver drill-data faster and more accurately than ever before – improving the efficiency, productivity and overall profitability of underground drilling operations. Its solutions combine sensors, software and data analytics to address deficiencies in existing drilling processes across the resource definition, development and production phases."
With the transaction, private equity investor Viburnum Funds and RCF Jolimont will exit their investments in Australian-founded Minnovare. Long-term, Minnovare will operate as part of Hexagon's Mining division.