Vancouver-based company Gold Mountain Mining has received its mining permit – the first in the Canadian province in almost 10 years – and is concentrating on recording commercial production this month now that it has gone from explorer to producer.
The junior company, which was notified of its permit November 1 from the Ministry of Energy, Mines, and Low Carbon Innovation Communications (EMLI), is now in possession of its M-199 permit after 18 months of the regulatory and permitting process and will begin work immediately, officials said.
The first area of focus will be the mining of the 1100 and 1300 vein systems in historical pit 2, with mineralized material delivered to the company's ore purchase partner, New Gold.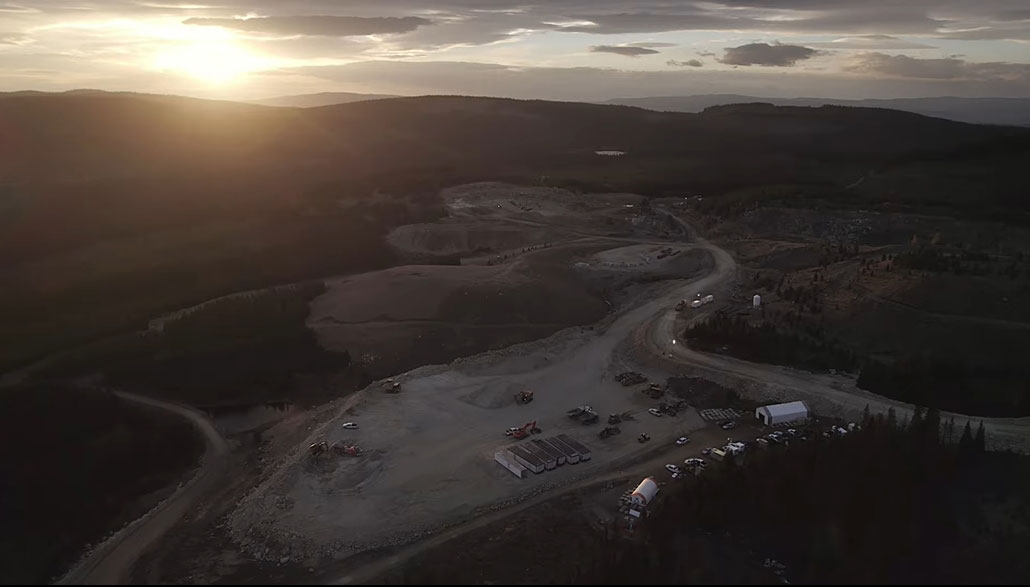 CEO and Director Kevin Smith, which stressed that the move to producer is "extremely rare" for a junior, confirmed it wants to achieve commercial production this month.
"For Gold Mountain to achieve this after being public for only 10 months is a testament to management's focus and commitment," he said.
"With construction nearly complete, waste rock mining from our quarry development underway, the Elk gold project is already in full stride. We anticipate releasing first mineralized material from our 1100 vein in the coming weeks."
Looking ahead, the company is confident it will see its first shipment this month too, and recognize revenue before the end of the year.
Its next step, Gold Mountain said, especially with mine construction nearly complete, will be to continue to engage directly with surrounding Indigenous communities to adhere to each Nation's independent review process.
Moving into 2022, it is hoping to be in steady-state mining operations outlined in its Year 1 production profile of 19,000 ounces per year.
Source: Gold Mountain Mining