Altaley, which is making inroads toward the start of its Tahuehueto gold mine in the state of Durango, Mexico, has selected the operation's underground contractor: MGA Contratista Minera SA de CV.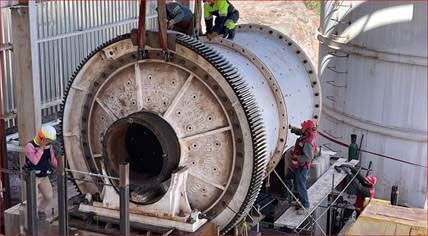 The Durango City-based contracting group is mobilizing equipment to the mine site, which is in the northwestern region of the state, to continue drift and slope development. There was already some previous underground work completed in 2018 and 2019, putting the site at 70% to 80% of its required development for its first one to two years of production.
MGA will complete that development work, and then continue as the primary underground mining contractor for the project in Tahuehueto's first years.
Altaley said that first production through the mill is anticipated near the end of this year; the first ball mill is to be commissioned then and, following in Q1 2022, the second ball mill will be installed and brought online.
It is the company's intent to ramp up production to about a 1,000-tonne-per-day capacity.
So far, CEO and President Ralph Shearing said that progress outline is feasible and construction work and costs are on track.
"Engaging MGA as Tahuehueto's underground mining contractor is another milestone and brings our company closer to start production at Tahuehueto," he said.
"MGA…[ensures] that mill feed tonnages will be available to sustain continuous milling operations on an ongoing basis" along with its work contract to be the underground contractor.
Altaley Mining has two 100% owned Mexican gold, silver and base metal mining projects: Tahuehueto and Campo Morado, which is an operating polymetallic base metal mine with mining and milling equipment currently producing at an average of 2,100 tonnes per day and is currently estimated to be Mexico's sixth largest zinc producer.
Source: Altaley Mining