Monarch Mining, owner of the Beaufor gold operation in Quebec, Canada, has provided an update to its work on the mine and the Beacon mill as it prepares to restart the complex in 2022.
In its work report, Monarch confirmed that a number of planned items are done, including the rehabilitation of 900 meters of rail track, which includes four new switches on level 20 to allow for sustained haulage rates between the Q zone and the shaft. Additionally, rehabilitation is complete for the main ramp from level 20 to the Q zone on level 132, a component that is needed for the resumption of development and production.
Monarch has also recommissioned four R1300 LHD loaders, three 30-tonne trucks, including the AD30, and two 15-tonne trucks, and crews have dismantled the surface ventilation system at the Pascalis shaft and reassembled near the old Beaufor 4 shaft to improve the ventilation system in the Q, W and 350 zones.
Finally, work has wrapped on the installation of a 25-kV electrical system to power the future development of the W zone and the new ventilation system, and rehabilitation has been done on surface ore bins to make them safer.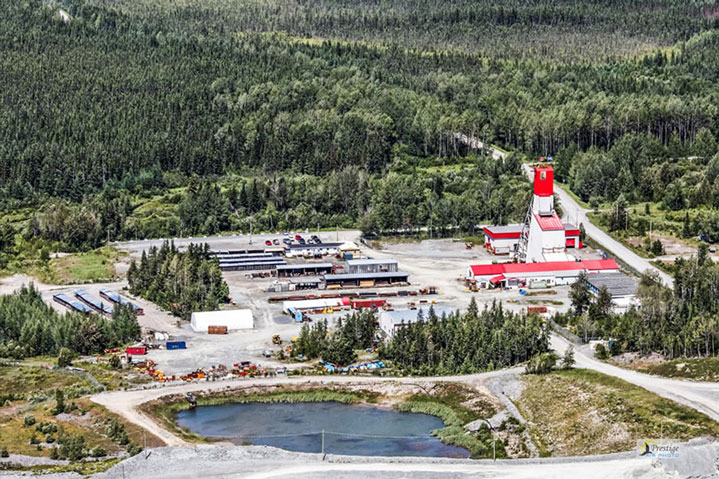 At the mill, crews have taken on several major updates, including administrative offices, drying rooms, warehouses and electrical room renovations; electrical distribution system replacement, along with the mill's internal piping; the dismantling of the main crusher to allow for a complete overhaul; improvements to the pumping system; and the inspection of the mill's internal conveyor system, with major repairs made to the main conveyor under the grizzly and the outside rock breaker.
"This work is part of our estimated budget of approximately $12.5 million to bring the Beaufor mine and Beacon mill back into operation and will allow our employees to work more efficiently and safely," President and CEO Jean-Marc Lacoste said.
"In addition, as we have said before, we will now be able to extract gold from two sources, the shaft and the ramp, instead of just one, which should increase the mine's capacity. In terms of our production schedule, we expect to complete the mine and mill preparation work at the end of the fourth quarter."
Monarch owns 100% of the asset, which is located near Val-d'Or in Abitibi-East township. The mine's production was suspended in June 2019 and the mine was placed on care and maintenance.
Source: Monarch Mining