Fellow Manitoba, Canada companies K-Tec Earthmovers and Cypher Environmental have formed a strategic alliance to advance more efficient mining worldwide via new, improved mine site management methods.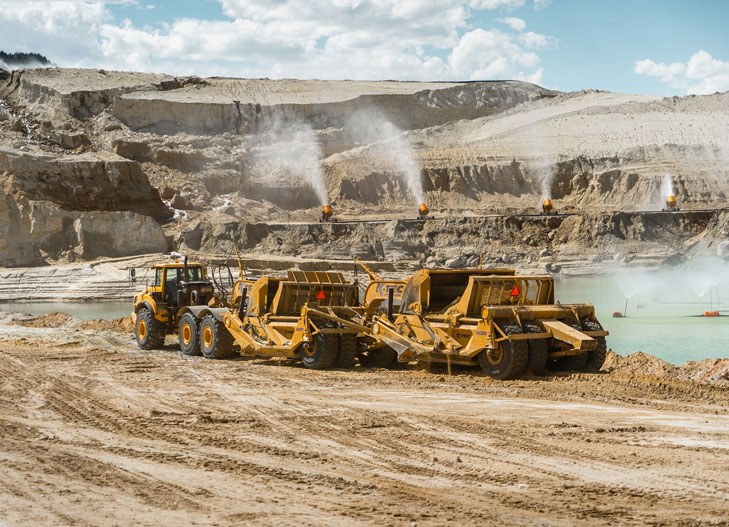 Under the terms of the alliance's outlines, the two will co-promote brands and products, including promoting awareness for more efficient ways to transport material with K-Tec's scrapers that are used behind existing articulated dump trucks (ADTs) and rigid dump trucks (RDTs).
The two will also look for a more long-term solution for smoother haul roads and faster cycle times using Cypher's Road/Stabilizr product and identify a safer, environmentally friendly, water conservation solution to control dust with its Dust/Blokr.
"Sales synergies may also be possible where Cypher's products may ship inside the same 40-foot sea container along with K-Tec's bolt-together mining scrapers for an efficient shipment, direct to mine sites around the world," the pair said.
"Traditionally, with haulage costs representing up to 50% of operational costs for open pit mines, it makes sense to pay attention to your roads," Cypher Environmental President, Todd Burns said.
"The combination of our products on a mine site is extremely impactful for bottom line profitability, and Cypher is excited to co-promote our offerings along with K-Tec."
Sources: Cypher Environmental and K-Tec Earthmovers