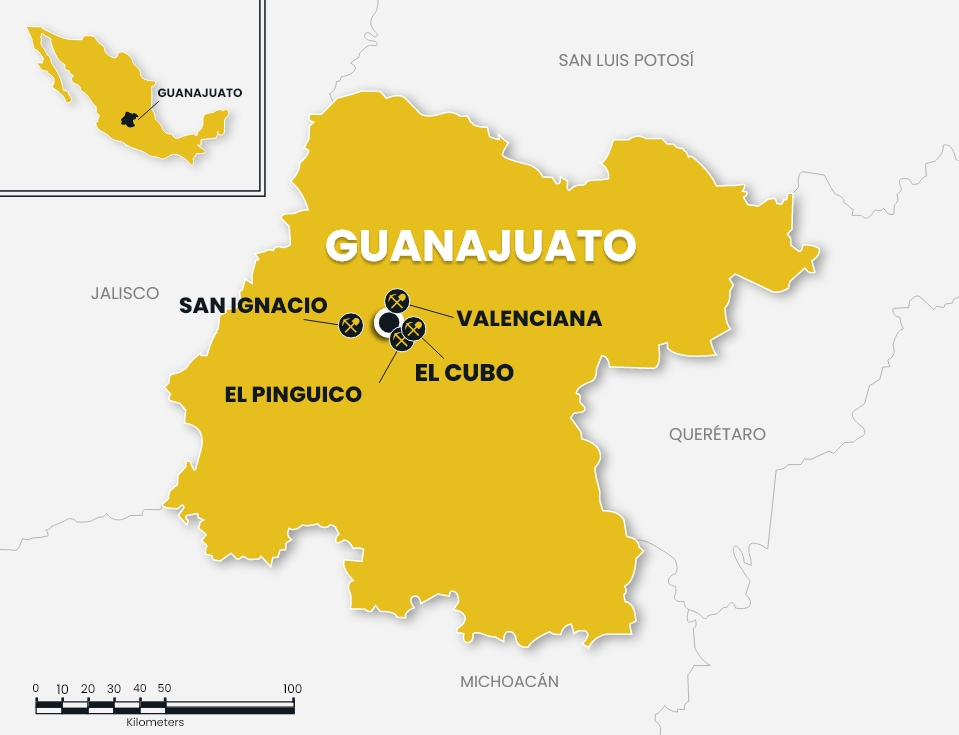 Canadian-based miner Guanajuato Silver has confirmed the start of precious metals processing at the Cata mill at its Valenciana mines complex in Mexico as it advances big plans for the asset.
Company chairman and CEO James Anderson said that, with the mill now operational, it is adding a third processing facility to its operational asset portfolio. The miner acquired the facility last year from Great Panther.
"With four operating silver mines and three production plants, we remain one of the fastest growing silver producers in Mexico," he said, noting the commissioning of the mill began the last week of last month using mineralized material from the VMC and the San Ignacio mine.
The initial run rate for Cata will be 8,000 tonnes per month, but Guanjuato has its eye on a ramp up to 20,000 tonnes per month by the end of this year. Full capacity for the mill is 36,000 t/m.
The Cata plant, which comprises three ball mills and a two-stage crushing system, is in excellent working order, the miner noted. Restart involved no significant capex investment.
"The company plans to operate the Cata mill with production from both VMC and the San Ignacio mine and anticipates achieving initial metallurgical recoveries in the 83%-85% range for silver and gold," the executive confirmed.
The mill, which is adjacent to the miner's admin offices, assay lab and one of two primary access shafts, is located at about the mid-point on its 4.2-kilometer strike length that spans mineralization at VMC. Cata had been placed on care and maintenance in November 2021 by its previous operation due to a lack of tailings capacity.
Guanjuato said it, as a result, will backfill tailings underground using a hydraulic fill system that will make use of select voids and open stopes that have been created at VMC over the past 450 years of underground mining.
"The hydraulic fill system will not only provide VMC with additional tailings capacity, but the process also represents a more environmentally benign approach to tailings management," Anderson said.
All of the company's assets, including the El Cubo Mine, Valenciana mines complex and the San Ignacio mine are located in the state of Guanajuato. It also produces silver, gold, lead and zinc concentrates from the Topia mine in northwestern Durango.
Source: Guanajuato Silver