Georgia-based Strata Worldwide has signed a new partner agreement with Future Fibre Technologies to distribute the FFT Aura IQ conveyor health monitoring technology to North America, South Africa and Australia.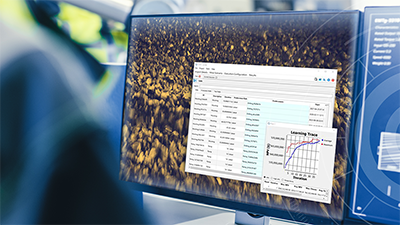 The deal covers both the mining and tunneling industries, where the technology has been designed to use real-time data to enhance asset management, improve reliability and introduce new predictive capabilities for monitoring the condition of conveyor belts.
"When conveyor belt rollers fail, it can cause damage to the assets and significant downtime to the operation. The Aura IQ solution can quickly and safely identify and classify specific early-stage conveyor roller failure modes and symptoms, providing unique and timely information for improved and more efficient maintenance, increased operational performance and enhanced health and safety risk management," the companies said in its confirmation of its pairing in April.
"The data can be integrated into onsite reporting and planned maintenance schedules. This substantially reduces costs by eliminating unplanned maintenance work, extending the life cycle of idlers and keeping both personnel and operations safe and healthy."
FFT head of innovation Andrew Hames noted that the Aura IQ system was first developed alongside Mining3 over a course of seven years and uses artificial intelligence technology to replace the labor-intensive process of today.
"Maintenance staff walk along kilometers of conveyor belt with infrared cameras, handheld audible devices and for visual inspections, looking for subjective indications of failed rollers and then marking each for follow-up. Our technology not only tracks failure progression and flags wear symptoms, failure modes and wear status but also shows you where to find it," he said.
In related Strata news, the company said April 15 that it had signed a new distribution agreement with Re-Systems to be an exclusive distributor of the company's Gel-Tech Polymer Rubber Gel waterproofing technology to the global underground mining market as well as tunneling applications.
Gel-Tech Polymer Rubber Gel, a waterproofing system with a proactive waterproofing membrane, can be spray-applied during construction or injected after construction, giving designers and contractors the flexibility of multiple application options.
Curing is not required, so the gel remains pliable and is self-healing. During the injection process, the gel's progress can be tracked, giving applicators the advantage of "viewing" the results of their efforts.
Josh Behling, General Manager for StrataGeotech, added: "Gel-Tech Polymer Rubber Gel complements our array of existing grouting and waterproofing technologies. We now have a comprehensive line of approaches and solutions to underground water challenges."
Strata, www.strataworldwide.com